Another topic about finance, specifically in inflation and deflation, is what I have discussed in this article. It's now late at night while working on it, but I hope you will gonna enjoy it.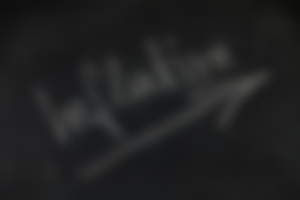 Image via Pixabay
There is a term called inflation and it happens when there is a currency devaluation. When a currency is said to be devalued, foreigners will think that the country's goods are more affordable. Whereas to its citizens, it becomes more costly. Labor will also be cheaper in foreign currency.
Sa madaling salita, ang buying power ng mga mamimili ay naapektuhan ng biglaang pagtaas ng mga presyo. Tinutulungan ng currency devaluations ang producers dahil mas pinapamura nito ang cost ng pag-export.
On the other side, consumers suffer since imports become more expensive.
Another cause where inflation happens is that when there is an increase in the supply of money. When the circulation of money in the economy grows more than economic growth, the currency's value will decline, which causes inflation.
Nangyayari din ito kapag may demand-pull effect. Ang ibig sabihin into ay, ang demand ng mga produkto at serbisyo ay tumataas kapag tumaas rin ang sweldo ng mga manggagawa. Syempre, tataas kasi ang purchasing power ng mga mamimili.
A rise in demand will raise the price of goods and services.
Lastly, the cost-pull effect. The supply of goods and services declines due to an increase in the cost of production. Thus, it raises the price of goods and services in the economy.
Ipinapahiwatig naman nito na ang suplay ng mga produkto at mga serbisyo ay bumababa kapag tumataas ang cost o gastos ng paggawa ng mga ito. Kung kayat nagkakaroon ng pagtaas sa presyo ng mga bilihin at serbisyo sa merkado.
On the other hand, deflation indicates the deteriorating conditions of the economy. It happens when there is an increase in production or productivity. Because of technological advancements and innovation, an increase in the economy's productivity will also increase the supply of goods and services in the market, which will decrease the price level in the economy, causing deflation.
Dahil may inflation, siyempre mayroon ding kabaliktaran at iyan naman ang tinatawag nating deflation. Kung nahihirapan kang intindihin ang nakasulat sa taas, ganito lang ang ibig nitong sabihin. Nagkakaroon ng deflation kapag tumataas ang produksyon ng mga produkto at serbisyo. At kapag tumataas ang mga ito, ibig sabihin niyan ay may kaakibat ding pagtaas sa bilang ng mga suplay. Dahil diyan, syempre bababa ang presyo ng mga bilihin dahil nga nag-ooverflow na ang bilang ng suplay.
When there is a decrease in the collection of money in the economy, the price of goods and services will also reduce, which will also cause deflation to happen.
Ang sinasabi naman nito ay kapag mas kumunti ang bilang ng pera na umiikot sa bansa, bababa rin ang mga presyo ng mga bilihin. Ngayon, sa mga nagtatanong diyan kung bakit hindi na lang gumawa ng maraming pera para ipamigay sa lahat lalo na sa mga mahihirap, hindi po pwede yan. Kapag nangyari po kasi yan, magkakaroon ng negative na epekto sa ating ekonomiya. Tataas ang presyo ng lahat at tataas ang inflation rate. Isang bagay yan na hindi natin dapat hayaang mangyari. Marami ngang pera, mas mahal naman ang mga bilihin.
Lastly, when there is a drop in demand for goods and services. This provokes a decrease in their worth in the economy, which then causes deflation.
That is all for today, guys. I hope you have learned something today from this article I have published. May God bless us all. Mabuhay!

1 - Digital Wellbeing: Fine-tune your Tech Habits/ 2 - Between Never or Ever / 3- Those were the days, my friends/ 4- New Experiences Come and Go/ 5 - Admit or Lie: Choosing Between Options/ 6 - Dreams: One Word, Countless Reasons/ 7 - Kyoto: City of Past, Present and Future/ 8 - Depresyon sa mga Kabataan: Mga Dahilan at Kung ano ang Makatutulong/ 9 - Burdensome Truth/ 10 - Make it Righteous
---
---
Special Notes:
All Other Images used in this article (without watermark) are Copyright Free Images from Pixabay and Unsplash.
This is original, not fake.