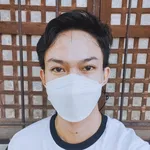 Upon reading the title, you may have agreed with it. Well, I assume that it is one reason you are reading it in the first place, right?
Using gadgets was not popular yet before. In fact, if you have a Nokia phone before in your family, consider yourself lucky. One of our relatives has a Nokia phone before and sometimes she is allowing us to use it and since we are four in family, we can only play it after the one who is currently playing it becomes game over. Who would forget the classic yet the best snake game ever? Or the bounce classic?
But that is not the only thing that I love before. It is just one percent, to be honest. There are more enjoyable things that I have experienced aside from that, and apparently, you too would agree with me.
Life is more challenging before. That is a fact. It is not because the technology is not that as high as what we have today. It is literally harder. I can still remember how my brothers, sister, and I fetch drinking water from the potable water area, which is somewhat far from our house.
As little kids, it is, of course, a difficult challenge or task rather. We each carry one gallon of that water, and we do that twice or thrice a week. 
Today, there are still those who do it, but children today were not the same anymore as compared before. Yes, we should not be comparing it anymore, but let me share what I have experienced before.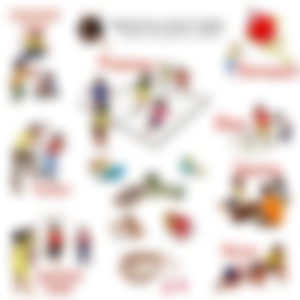 Image credits to Wikimedia
After doing the assigned responsibility to us, that is the only time we are allowed to go and play with other kids before. I still remember how we play tumbang preso, tagu-taguan, pakay-lata, luksong-tinik, kingking-dupa, pogs, tiktikbong, among others.
Here is the chant of tiktikbong in our place.
Tiktikbong bagatan ti lubong

Umay ti umay, awan riri

Isprikitikitik is a boom bastik

1, 2, 3, 4, 5, 6, 7, 8, 9, 10.
Those were the days, my friend. And they were all golden. It brings flashbacks of memories. I can't help but smile.
At this date, it is very rare to see some children playing it. But by the way, my cousin and his friends are currently playing outside with some of those street games I have mentioned. It is good that they are still playing it. But it cannot be denied that most of the time, they prefer playing with mobile games such as the very famous mobile legends.
Going back to the story, I also experienced spending hours at the library just to finish my assignments before. Unlike today, you just have to type in the words or details you want to know, and voila, Google will show you millions of results in just a few seconds. It is by far more comfortable researching things today, but nothing can compare to the excitement of finding details from books before. The feeling of accomplishing your assignment is very fulfilling.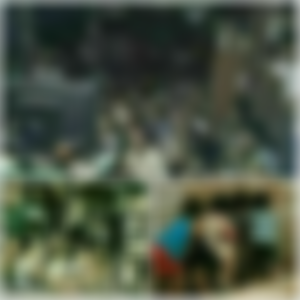 Photo credits to Pinoy - Noon at Ngayon
There is also one thing that cannot be removed from my memory. We do not have a television before. But our neighbor has one. What we do before is we go there from their house, just outside, and we watch what they are watching through their windows. Sometimes, they close it. So what we are doing is that we watch through the small holes from their house's wall.
My mother once told us also that what they experience is more difficult. They will go from the nearest neighbor who has a television just to watch. Take note, the closest is not that really near. And what is even worse is that that neighbor is sometimes rude. They will close their door and windows when they see you watching. Well, that's life. We are not rich, but we feel blessed and happy.
Thank God, because somehow, we have television now, and guess what, it is not brand new. It was just bought by my father from one of his acquaintances. But I am not shy about it. In fact, I am proud because even if we do not have a high-tech tv, we are still blessed since we can watch our favorite tv shows.
I still have many things to share with you, but this is all for now. I cannot tell when will be its next part, but I assure you that I will definitely make another part. I hope you have enjoyed it, and hopefully, you can relate to it.

noise.cash: McJulez
ZEY NFTs: Current Animations

Poetry Week 1: Writing a Poem

All I want for my Birthday is....

1.14 BCH from writing: A Dream Come True

The Tree is Shaking: Will you still hold?

Overcoming writer's block by doing these things

The Greatest and Most Caring Man I've Ever Known.

Special Notes:
All Other Images that are used in this article (without watermark) are Copyright Free Images from Pixabay.
This is original content.