Does LDR work?
LDR or long-distance relationships are something you might not dream to be part of.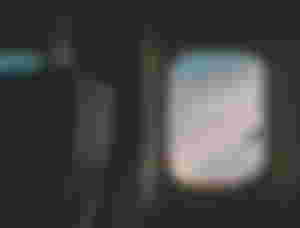 Frankly, I do not recommend getting into this kind of relationship. As long as you have the choice, you should reconsider.  Why would you want to be in a love relationship where you cannot see or touch each other?
However, most people don't really have the choice. Uncontrollable circumstances may have brought them to be in such a situation. We cannot control where our life takes us.
It is difficult being in a long distance relationship. Love grows stronger with distance, people say. But, not always. Distance is one of the reasons why couples break up. When you are far from you lover, you do not know what they are doing. You can't see them and you only depend on what your lover tells you. Trusting may be difficult. You will always have this constant anxiety that they are doing something behind their backs. You argue and fight and fixing them is hard when you're too far apart.
But, love conquers all, you may say. As long as there is love, you can overcome everything. But love does not actually do the conquering. It is the people who does the conquering. Love cannot conquer anything if the people are not up to it. Love cannot overcome anything if you're not willing, capable or mature.
Yes, both of you should be mature enough to handle such relationship. There are things that you need to do to make long distance relationships work. These are things that you should be willing to work on with the person worthy of your love. It takes maturity to practice these things. What are these, though?
Communication. Easy to say, hard to do. It is easy to talk with your partner. But, it is not easy to talk problems with them especially when we're scared and worried of what they might think. It is not easy to talk if you're not used to expressing yourself. That is why your relationship should have already established an environment where both of you are comfortable in talking. Your relationship should be a safe space for both of you to talk about serious and deep things.
You can only have such space when you both work on it. You can only have good communication when you are good listeners. Always remind your partner that he or she can talk to you about anything. Always check up on them. Ask them how they feel, what bothers them or is there anything you did that are actually eating up on them. The key in communication is to actually communicate. Take the initiative to bring up topics.
But, remind yourself to only communicate problems when both of you are mentally and emotionally ready. It is good to talk, but talking when you're not ready will only lead to fight. You should have a safe space built on respect and kindness. Do not be vent out your anger.
Trust. This is not telling you to trust your partner. This is to tell you that you should always make your partner trust you. Earning trust is a constant effort. Never neglect it. Always tell them what you were up to. Tell them who you are with. Even when they are not asking for an explanation, you should be mindful enough to know that you need to tell them everything there is to tell. Your lover will always be worried for you and your safety. Assurance is something you should always give even when they are not asking. You should know your partner enough to know what would make them feel secured and loved.
Those two are the most important for me. But, to make them both work, they should be supported with patience, kindness and respect. Your partner will undoubtedly make mistakes along the way. You should be patient of their circumstances. You can better communicate when you are kind enough to consider what their situation and you respect their space.