Classes are not yet over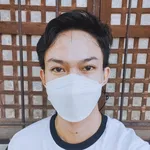 Things really get rough sometimes. It could be because of a problem or a heavy workload wherein you need the time to overcome and do it. Well, after several weeks of sleepless nights, I can finally spend time writing as I've used to.
For the past few weeks, I spend most of my time reading and preparing for our exams which were finally done. I feel nervous about it, but I have given my best and I pray to God that it will turn out good.
To be honest, I am having a hard time composing sentences and putting my thoughts into words since it feels like my mind is not yet ready for such a thing but hopefully, I would manage to bring back the same energy in the soonest time possible.
Just when I thought I can finally have a month without anything to worry about, I realized that we have three subjects this mid-year. Well, they are just minor subjects but it cannot remove the fact that sometimes, it is the minor subjects that are more complicated and tougher sometimes.
Anyway, I am looking forward to enjoying it since we have science as one of the three subjects we are going to take. It's been a while since the last time we have one, and yes, it is really one of my favorite subjects before.
As of this writing, I am also playing magic chess and right now, my rank is Legend haha. I kinda like this one because it's more on strategy and building of synergies. It's fun when you get to build a nice synergy.
In the mean time, while our mid-year classes haven't started yet, I want to take this opportunity to unwind and feel a bit relaxed. I wanna spend some time watching some films too or series. So if you have recommendations, I am more than happy to know it.
But as of now, what I am watching is The Stranger things and I am stuck at season 2 'cause I am watching Money Heist too. I feel a bit of headache but it's okay. The pain is bearable though.
Anyway, I think I am going to sleep early tonight. My eyes seemed to be heavy already, but I'll try to watch an episode or two if I can haha. See you again tomorrow.
That is all for now, guys. Thank you!
---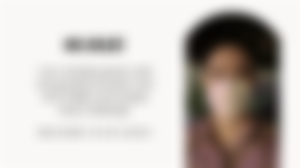 Follow me on:
---
If you are enjoying it, feel free to check these out too:
Lead image is from Unsplash
© 2022 McJulez. All Rights Reserved.