Change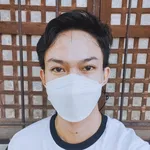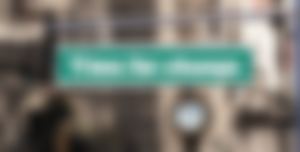 Nothing remains constant, except for change. It is the law of nature, and you might not avoid it. We can't keep a steady state of things, but we can monitor it and improve its result. Trying to resist it, does not change the fact that it is changing. In short, it is inevitable.
Believe me when I say that it gets boring when nothing changes. Do you like eating the same thing in every meal? or wearing the same cloth every day? It definitely sounds boring and tedious.
What causes change?
Anxiety brings change, experiences do as well, but time is the thing that I think is the biggest factor. We may not avoid it but know that we can adapt to change. It is not just a concept, it is the reality.
Allowing this inevitable change might bring fear, but sometimes, the effect is something you did not expect. Sometimes, it is good and sometimes, there are also bad things. But where you are right now doesn't end there. Of course, there will always be change and no one or anything can be counted on to last a lifetime.
Even the stagnant water could start stinking.
Change for the betterment
You may start it with yourself. Wake up early in the morning and do some exercise if you haven't employed it yet in your routine. Again, start the change for the betterment with the basic ones and gradually add up as time goes on.
Regarding our thoughts, we need to realize that our thoughts aren't always going to be in our control. We're all human, and we all have crazy ideas from time to time. What we can do is to not run away from these all sort of things and start the change we really need while undergoing the natural aspect of change.
Closing Remarks:
Because it is in God's favor and according to His plan, change might be difficult, but it is also essential and beneficial as well. Things keep on moving for time is not frozen. No one can expect things or moments to be frozen because even the enjoyable experiences you are having right now cannot be sealed. But our minds are the most wonderful place to store these cherished memories. At some point, we can reminisce about them and it could make us smile.
Our beloved family, friends and even ourselves cannot remain like what we are forever because physically, we change as time goes by. Days will change into weeks, then into months and then into years, and so on and so forth, and seasons will come and go as well. The sun does not stay up there 24/7 and even the moon. The world is evolving and we are not just staying in one place. The green leaf on the tree will eventually change in color then it will fall to the ground and slowly deteriorates. These happen because change is inevitable.
Photo via Pixabay
---
You will also find me on:
---