Basic Skincare for Beginners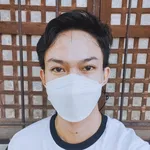 January 5, 2022

Taking proper care of our skin is one of the most important things we can do for ourselves, regardless of our gender. Not only to make us look better but also to make our skin healthy and to slow down the aging process, as well as to boost our confidence.
It is true that investing in skincare products can be expensive, but there are other alternatives available that contain almost the same ingredients but are sold at a much lower cost.
In today's subject, I have prepared various items, all of which I have personally tried, that you may find interesting and would want to try as well. However, I want to underline that I am not a dermatologist who has received board certification. The only things I am going to share are based on my own personal experiences.
This is not sponsored. I bought the products I have mentioned at my personal expense.
---

1. Use a mild cleanser
In the morning, before washing your face make sure that your hands are clean. Then you may wash your face with a mild cleanser to cleanse your face and remove dirt as well as extra sebum oils.
Note:

Sebum oils are substance made up of fats that is produced by our sebaceous gland. Since it helps to preserve and moisturize our skin as well as make our hair shiny and healthy, sebum isn't always a bad thing. However, too much  sebum might result in oily skin, which can clog pores and cause acne to appear.
In my personal experience, I am currently using Pimple Eraser Facial Gel Cleanser by QUICKFX. You may buy it in Watsons or via online shops like Shopee. Just take extra precautions when buying online to buy a legit product.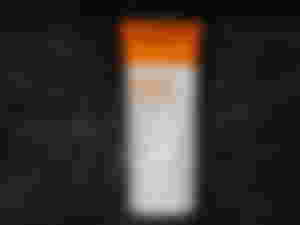 This cleanser has a price of P199 or $3.90 for 75 ml. It is a bit pricey but definitely worth it because this is a really great cleanser that provides sustained acne defense even after rinsing since it contains Salicylic Acid, Niacinamide, among others.
Note:

Salicylic Acid is a beta hydroxy acid, which is very famous for reducing acne. It unclogs blocked pores, keeping the pores clear. However, use it in moderation since it can cause exfoliation.

Niacinamide, otherwise known as Vitamin B3, reduces inflammation. It is very known for supporting the skin barrier as it helps balance oil production. Also, it helps brighten skin tone.
Cetaphil Gentle Skin Cleanser 60ml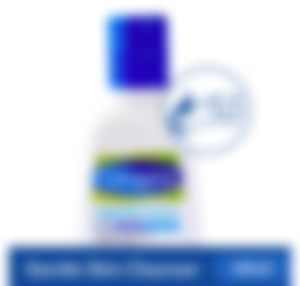 This is a mild cleanser that you may buy for P126 or $2.47. It is clinically proven to effectively hydrate the skin, and it also protects against the five indicators of skin sensitivity, which include: dryness, irritation, roughness, toughness, and a compromised skin barrier. It is good for all skin types and good for 1 month.
SESOU Nature Source Gentle Face Cleanser 100ml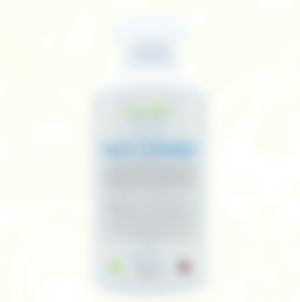 This skin-loving cleanser is made with French rose Damascena and witch hazel water to prime your skin, remove dirt, pollution, and make-up gently. Also, it will effectively sooth your skin, leaving your skin looking radiant and youthful. You may buy it for P170 or $3.74 already good for at least a month or two.
2. Apply Sunscreen
Dermatologists always keep on telling people that sunscreen is of great importance to our skin especially if you are always exposed to the sun. It is good to protect our skin from the harmful rays of the sun.
Even if you are using other products without applying sunscreen, it may become useless because you do not have protection from the sun's harmful uv rays.
Personally, I am using this Belo Sunexpert Face Cover Spf40 50mL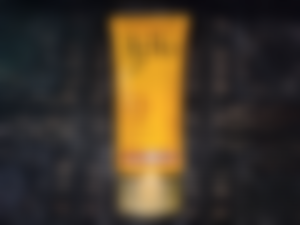 I bought it in Shopee for only P360 or $7.06 for a price of two already!
---

1. Wash your face with a mild cleanser
You may use the same cleanser you use in the morning. But if you have sensitive skin, I prefer a milder one.
2. Apply moisturizer.
Personally, I am using LUXE ORGANIX CICA SOOTHING GEL 100ML which perfectly fits those with oily, acne-prone and sensitive skin! I bought it for P129 or $2.53.
1. Aveeno Daily Moisturizing Lotion 71ml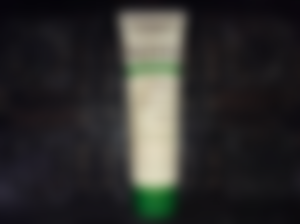 For a price of P160 or $3.14, you can already have a moisturizer that is great. It has a naturally nourishing nongreasy formula that is absorbed quickly by our skin. Also, it is non-comedogenic, or in simpler terms, it won't clog pores.
2. Celeteque Dermoscience Hydration Facial Moisturizer 50ml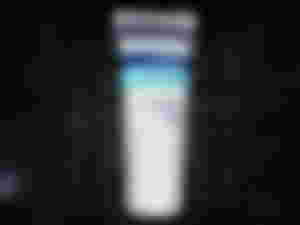 For a price of P150 or $2.94, you can already have a moisturizer that provides the skin with optimum hydration without the greasy after feel.
---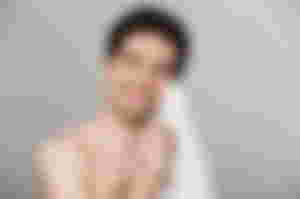 I want to clarify once again that I am not a dermatologist who has received board certification. The only things I am going to share are based on my own personal experiences.
Each of us has a particular skin type. What works for me may not be the best solution for you. So if you want to be absolutely certain, you should contact your dermatologist.
---
By the way, free teledermatology consultations are accessible online via PDS institutions that provide free teledermatology consultations. The actions that you should take are as follows. It's as simple as 123.

Screenshot via pds.org.ph
1. You must have a smartphone phone as well as a reliable internet connection to perform the process.
2. Go to the URL provided - FREE Teledermatology Service, and you will see different photographs of several hospitals, each of which gives their contact information, which is generally text or Viber, as well as their operating schedules and their Facebook pages.
3. Select one of them and send them a message informing them that you are interested in a free consultation. Maintain a courteous tone throughout your communication, and make sure it is concise and to the point in order for them to understand your concern easily.
Just sit back and wait for their response. If they do not respond, it is most likely because they are busy. As a result, you may want to try contacting others using the provided link. However, just because they do not respond immediately does not imply that they will not respond. Just be patient enough since there are a lot of individuals all around the country, and it's likely that others are consulting with them at the same time.
This year, may we all have a healthy glow to our skin and have more confidence. Thank you for taking the time to read this!
---
---
You will also find me on: