Club1BCH Fantasy Premier League Week 14 Review
Just like the EPL table is taking shape so also the FPL table is becoming more revealing. If you're not in the top 25 of your FPL classic league right now you'll probably need a miracle of some sort to make it to the top 3 when all the 38 games are concluded by next May.  As much as it's always said that the FPL is a marathon, if you start too slow you'll never recover lost grounds because some managers will remain consistent all season.
Enough of the unsolicited advice. Now, back to the game we love, if you don't have Almiron in your team right now, you are a lot worse than the doubting Thomas in the bible. Unfortunately, I just got him after he delivered another double digit points haul against Aston Villa last weekend. Or, what do we make of the increasingly impressive Dalot who's tallied three clean sheets in the last four games? He plays stinking Aston Villa next.
Leicester 0:1 Manchester City
Over 70% of managers started the last game week in a somewhat somber mood when it was revealed Haaland was missing from the team sheet. That beast of a footballer already has 17 goals, 3 assists and 117 points in 12 EPL games. His absence threw the captaincy position wide open. However, De Bruyne reminded us just in time why he's still the go-to midfield asset in Pep Guardiola's team with some delicious 11 points. Foden? Well, it looks like the dude has run out of luck with Pep. After dropping 38 combined points between weeks 8 to 10, the dude has gone binary, giving 2,1,1 points in the last three game weeks. The major worry is that he's started the last two on the bench. £8.5 is too much of a value to be wasting away on the substitutes bench considering the ridiculous amount of mid-priced midfielders available right now. 
Bournemouth 2:3 Spurs
Gary O'Neil may look back at this game with regret if they eventually got relegated this season. Squandering a two goal lead and losing at the death right in front of your fans is not a story any manager will want to relive. Anyway, that's Bournemouth's cup of tea. My cup of tea? Harry 'freaking' Kane! Heung-Min Son!! Three goals, two assists and both of these dudes have no singular hand in any of 'em. On a week when crooked Haaland didn't play, Kane was the go-to captaincy option. Instead, he copped a yellow card, dropping 1 point in the process. What a player! Heung-Min Son? Well, at least he bettered 'world class' Kane with a point. Two silly dudes!
Brentford 1:1 Wolves
The only guy to watch in this one definitely put on a wonderful show. Isn't it? A lot of duels won, a lot of physical battles, right? Rubbish! Whenever Ivan Toney comes to the party, he's really good. Whenever he's bad, he's an eyesore. A BPS of -2 doesn't even tell the whole story. He'll miss the next game for getting yellow card number 5, dropping 1 point in the process. My heartfelt sympathy goes to those with a front line of Kane, Toney, Haaland. Well, Toney wasn't the only one with a loose screw upstairs. In that aspect, he's never going to outshine Diego Costa who finally got a much overdue red card in EPL. It's a miracle how he avoided that fate despite being one of the greatest rabble rousers to ever play in England. If Costa starts a YouTube channel on How To Get Away With Trouble, I'm definitely subscribing.
Brighton 4:1 Chelsea
Well, Leandro Trossard isn't going anywhere anytime soon. Now at £6.9, he's scored against Liverpool, City and Chelsea. He now has 7 goals, 2 assists and 73 points in 14 games.  For context, £12.4 De Bruyne has 81 points, £12.8 Salah has 65 points. You can deduce whatever you want from that. As for Chelsea, the mask is gradually falling. For all the noise about Potter being a good manager and not losing any game till last Saturday, Chelsea have been quite poor and bang average. 
Crystal Palace 1:0 Southampton
So many boring games last weekend, at least on paper. Didn't even bother about this one. Zaha has once again cooled off, after appearing so in-form just a while ago. I wonder why everyone thinks dudes that can dribble and score less than 10 goals a season should play for the biggest teams in the country.  We just won't learn from the Jack Grealish episode, right?
Newcastle 4:0 Aston Villa
Till around 2010, the phrase 'Top 4' was highly synonymous with the EPL. In the last five years, that has been replaced with 'Top 6' due to the fall from grace of teams like Arsenal, Man United and the emergence of Man City and Spurs. Are we about to have a Top 7? Newcastle are playing like they're on steroids right now. FPL-wise, Miguel Almiron is replicating that with 3 goals, 1 assist and 32 points in the last three games. Also, if you still do not have Trippier in your team, you're either too slow or too proud. Wilson has been very inconsistent this season but two goals and two assists in one game is worthy of mention. As for Aston Villa, I have no words of consolation for them. They should just relegate and save us from their yearly episodes. They are no better than those in the Championship.
Fulham 0:0 Everton
Two teams towing the same line went to battle. If not for the history of Everton, I would've said they will end this season below Fulham on the table. Every of their wins gets hyped up by some media fanboys who are desperate to see their anointed son, Frank Lampard become the best manager in the history of football. Funny lots. 
Liverpool 1:2 Leeds
When I traded TA-Arnold, I felt very bad. I continually asked myself if I was sure it wouldn't backfire. I'm gradually approaching that moment of truth with Salah and whatever Liverpool asset I've still got. No one could've predicted the season Liverpool is having right now. For the fear of missing out on a rally we've still held on to Salah, but hope is wearing thin. Salah scored, yes, but is it enough? Despite being the most expensive player in the game at £12.8, he's way down in 13th on the points log. His inclusion is no longer justifiable. The fact that Klopp looks confused at the moment only adds to the confusion. 
Arsenal 5:0 Nottingham Forest
Virtually every FPL team has at least two Arsenal players in their team now. Even the injured Saka had an assist before his withdrawal. Saliba, Martinelli and Jesus shone brightly against the toothless Forest. The next match against Chelsea is a worry, but then they play struggling Wolves and inconsistent West Ham and Brighton. Looks like these Arsenal dudes are here to stay.
Manchester United 1:0 West Ham
Without wasting much time, Rashford (£6.7) and Dalot (£4.8) are the ones to look out for here. Both of them already enjoyed a price rise since their wonderful performance against West Ham. While Dalot deserves the accolade so far with three cleans sheets, six bonus points leading to 26 points in the last four games, Rashford's goal against West Ham is his first attacking contribution since GW9. He accumulated 18 points in that time, tallying just 10 points from GW9 to 13. With mid-priced midfielders like Almiron and Trossard bringing the magic on a regular basis, Rashford is not in my plans for now. As for Dalot, he looks like a must have  with United playing Villa, Fulham, Forest, Wolves and Bournemouth next.
Club1BCH League
Gaoim FC retains top spot despite having a relatively average 56 points from GW14. However, Luckeri and Lowkey barged their ways into the top 3 with 82 and 91 points respectively. It's a two points game now, and the competition is getting tougher.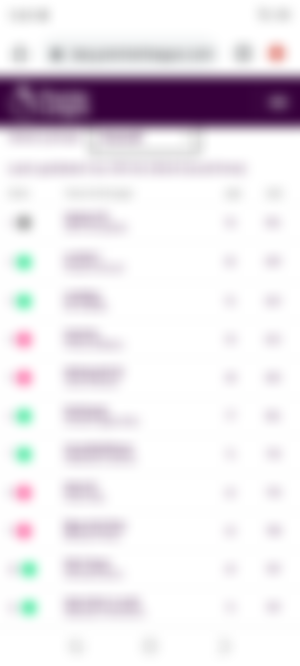 For the month of October, Gaoim FC accumulated 410 points in six game-weeks to propel him to the top spot in the league. Kushyzee and Luckeri both had 391 points to their names in October.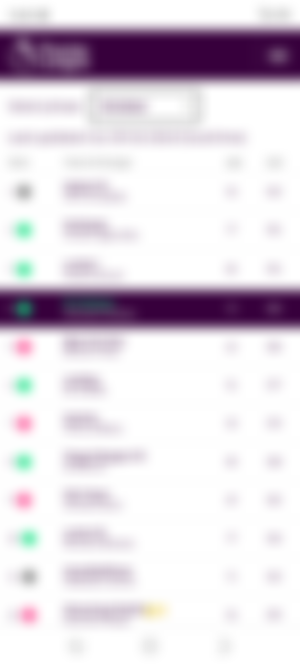 Kindly click https://fantasy.premierleague.com/leagues/auto-join/tqnc2z to join Club1BCH FPL classic league. And fill out this form https://forms.gle/aYZDQeMdywEQYaAo7 for the rewards.
Lead Image designed by @PVMihalache
Image Source 1: https://fantasy.premierleague.com/leagues/1056141/standings/c?phase=1&page_new_entries=1&page_standings=1
Image Source 2: https://fantasy.premierleague.com/leagues/1056141/standings/c?phase=4&page_new_entries=1&page_standings=1