Kalabasa(Squash) okoy
Every day is a struggle with what recipes we can cook. And of course, it depends on what ingredients we have in our kitchen. Vegetables are always one of our options to maintain a healthy body. So now, I want to share with you one of my recipes when it comes to kalabasa (squash).

Kalabasa is one of the vegetables that I hate when I was a kid. It just tastes different. Even though I know it is rich in vitamin A, which is good for our eyes, I can't force myself to love it. I remember before when I'm just 5 years old, my Mom pushed me to eat kalabasa, she got angry, and because of that, I tried to swallow a small piece of it. But then ended up throwing up.

So now, I know kids or even adults struggle on eating veggies. So this recipe will help you cook kalabasa without forcing someone to eat it or will end up throwing up. I'm confident to say that you will love this recipe.

This is just so easy to make and budget-friendly. So without further ado, let's start cooking!
🔴Ingredients:
• 250 g pumpkin grated
• 2 cloves garlic minced
• 1/4 cup all-purpose flour
• 1 egg
• salt and pepper to taste
• ginisa mix (optional)
• 1/2 cup oil for frying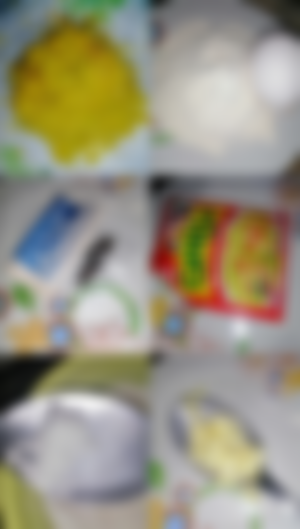 🔴Procedures:
1. Grate first the kalabasa. Be careful about doing this as grater are so sharp that they could slice your hands. Then set aside.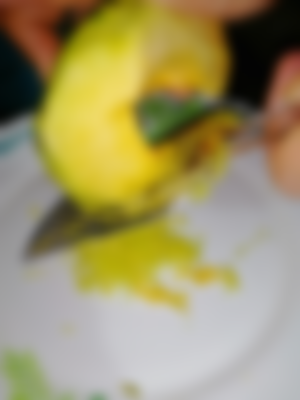 2. In a bowl, combine all the ingredients: kalabasa, garlic, flour, egg, salt, and pepper. Then add ginisa mix for additional flavor. You can also use another breading mix like crispy fry instead of using flour. It's complete flavor, no need to add salt and pepper.
3. Mix it well to make a thin sticky batter.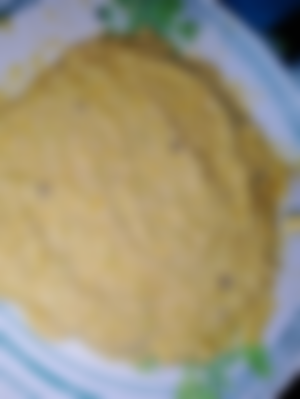 4. In a pan, put the oil and heat it over medium heat. Lay at least 5 tbsp of the mixture or depending on how small or big you want it.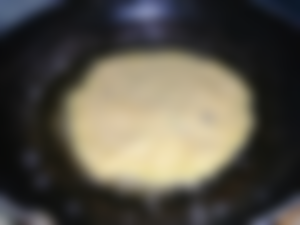 5. Pan-fry it for about 2-3 minutes on each side or until golden brown. Remove it from the pan. Make sure to eliminate excess oil or put it in a paper towel to absorb.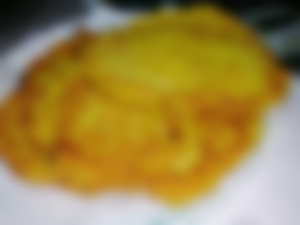 And that's it. It's ready to serve and consume. It tastes better if you add some ketchup to it.
This recipe is delicious that you won't think it's made of kalabasa. So for those who are picky eaters out there. This recipe is good for you. Or mommies that have kids who don't want to eat veggies, this dish might interest them. It tastes just like fried chicken or any meat product like chicken nuggets... Something like that.
Also, you can make it more engaging to eat if you prepare it bigger, like how huge pizza is.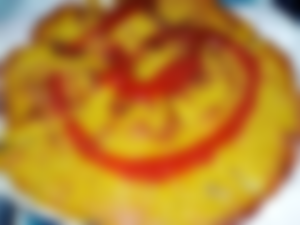 Then slice it into 4... And it's ready to consume just like how you eat pizza.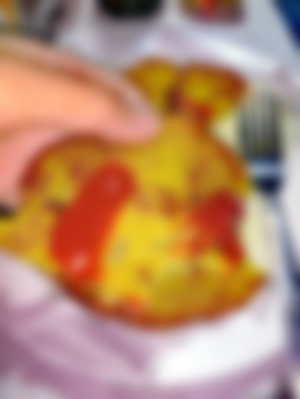 I hope you learned something today. A new way of cooking kalabasa. Or maybe you knew this already. Well, if that's the case maybe you know other ingredients to make it more delicious than usual. Don't hesitate to share it through the comment section. 😉