Hive Saves My Daily Writing Habit
Are you still writing in a diary? I remember that when I'm still in high school, one of our assignments is writing in a diary.
Every day you need to write what happened during the day, and that's an obligation.
In writing, you can get high grades, and that's what I tried to accomplish.
There I started to view writing as a good way of expressing myself. You're jotting down what you're thinking plus you're saving the memories that can be forgotten day after day.
Despite my busyness, as a mom and wife, I'm prioritizing writing. Nursing my 7-month-old baby is a full-time job.
The only moment I can do writing is when he's sleeping, or I'm breastfeeding.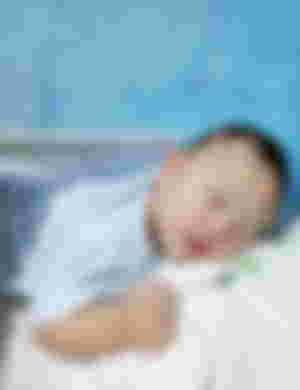 Why I'm prioritizing it? Well, at some point this is the way I can earn money.
In Hive and here in read.cash, writing can gain a quite good amount of money. And you can't get it by just writing in a diary.
Tomorrow I'll return to my full-time work online, after 7 months of maternity leave. And hopefully, I can handle everything, especially writing despite my busy schedule.
Just like what my title emphasizes, Hive saves my writing habit. As a read.cash user, I used to write blogs. And that's because I can gain something.
I won't do it if I won't. That's the truth.
And because I'm not gaining anything here in return when Rusty said farewell, Hive became my rescuer.
I used to write there for almost 3 months now. And I can say my account there is growing slowly to the point that I never tried withdrawing money.
Well, at some point it got different to read.cash. The money you earn thru writing is not instantly yours. You need to save it to have power and grow bigger in Hive.
So yeah. As of now, I'm just having $130.56. And it fluctuates, depending on the Hive price.
So at this very moment, I am managing two accounts — Hive and read.cash.
Having them both won't mean that they'll be my priority. Of course, I have a baby that needs to have my attention.
I'll write here of course, with no pressure. As long as I can still do it, I will.
I am happy this platform got so noisy than before. Lots of comments per published article, some upvotes from co-users, and new faces and names I haven't seen here before.
I'm glad everything's running smoothly here. And that's because we're doing what we should be.
Every day we have different obligations, responsibilities, and commitments. But being balanced and knowing our priorities is the key to making writing a success.
How about you? How do you manage your time and make writing a daily habit?