Today is my Birthday, hoping this is the last
April 19,2000 when a girl was born without her permission. A decade and two had passed but until now she can't even figure out what's her purpose in life. Or did she really a purpose? Most of us wanted to celebrate their birthday but she is not included to us because she doesn't want to celebrate hers. She even don't want to remember that her birthday was coming. The reason? Because no one can remember her birthday and she believes that her birthday is one of the most worst day on the year. It seems a curse that hunting her for whole existence.
"Can we skipped this day". She always said that during her birthday. She also cut out "April 19" on her calendar. Unlike others that wishes that as their age increases is also a long life for them, she wishes and hoping that it would be the last birthday that she can encounter. Yes, she is tired and want to be gone on the world but she can't also afford to kill herself. So instead of doing that bad thing, she just waited the right time when she will be gone on Earth. She's only waiting for the right time of her death.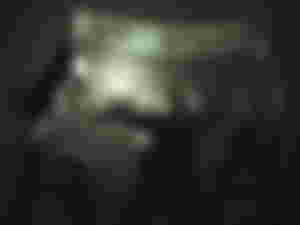 But that girl wants to have a memorable birthday celebration even at once. I am that girl and it was my birthday today. I want to create happy moments with my love ones. So a month before my birthday, I planned everything. I already told it to my family and even invited my friends and I'm glad when they said that they will come. It seems that the girl who hates her birthday becomes so excited to her day now. I'm became so lively now. I'm looking forward on the happy memories that we can create. I booked to a resort because I know that they love swimming. I even booked on stylish restaurant because I want to treat them. It's been 21 years that I didn't do it and now I want to celebrate it with them. I don't want to be a dramatic birthday girl anymore. Even I pay for a large amount, I don't care as long as I am celebrating my special day with the most special people in my life.
And this is the day. April 19 was the day today. Can you greet and wish me a "Happy Birthday?" I woke up with an excited and positive look. I went straight to the kitchen to check my parents. Maybe they have a surprise for me but when I go there, they are not there. No one is in the kitchen so I called them even my brother but I can't find them. Maybe they buy something for me. A gift or maybe they book a ticket trip to Japan. I just checked my phone hoping that someone will remember my special day. But I don't receive any message or birthday greetings. I feel more excited because I feel like they have a big surprise for me. So I prepared myself to go to the restaurant. I wear a purple dress with silver heels and I wait for a taxi. It's only 4PM when I got there and I know that it's early since I told them that 6PM will be our call time. I just want to make sure that everything will went well. It's my first time to celebrate my birthday and I don't want something will ruin it.
I look at the clock, it's already 6:30PM. I'm so nervous because they are still not coming even my parents and brother. I tried to call and chatted them but they didn't respond. The waiter seems pitying me because he always look at my side. I only drink water because I don't want to eat alone. Seconds, minutes and hours had passed. The waiter come near to me and asked " Ma'am, are you sure that they will still coming? It's already 10PM and we will close it at 10:30PM".
"There's still 30 minutes. I believe that they will still coming". I said to the waiter though I'm not sure if they really coming. Did they forget my special birthday? I'm almost crying and pleasing them to come. After 30 minutes, the waiter come to me again and I just nodded. He even lend me the foods that I ordered but I refuse to take it since I don't want to celebrate my birthday anymore. I go out to the restaurant with a long face. I really thought that they will come but what happened to them. Why they didn't come even just a second.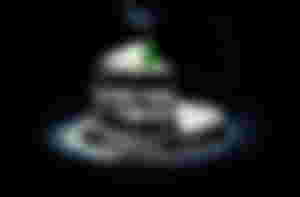 I walked without on my right mind. I tend to bumped into something and someone but I don't care. I just want to died. I should never expect that they will come because even before they didn't care about me. I guess they didn't know my birthday. I don't have a right to celebrate my birthday but I still push it for them. I'm look like a drunk girl because I can't even walked properly. I shouted to release all the pain I have inside. Why they did this to me? Why I suffered like this even though my only wish is to have a celebration in my birthday. While I'm walking out of nowhere, I saw a familiar faces. The faces that I've waited for hours. Yes, you're right. I saw my family and friends on the other side of the street. But why they are sitting on the floor and sobbing. I went near to them and I hear my mom crying. Oh gosh, why she even crying and hugging someone who is lying on the street. Who would be the crazy one who make my Mom cried like that. I whispered to my friend , " Why my Mom crying?" but she seems didn't hear me. So as certified Marites, I look on the person lying on the street.
I got goosebumps when I saw a girl lying on the street. She's wearing a purple dress with a silver heels. That person is no other than me. I'm the one who is lying, dying and the reason why my Mom is crying. But wait so all this time, I am only a soul and my body was found dead here. So it's only my imagination when the waiter asked me earlier. But what really happened to me? I heard the driver saying sorry for multiple times to family.
"I'm really sorry. I tried to stop her but she insist to died. She even said that it.is her birthday today and her only wish is to die". The driver said.
I remember now what really happened. While I'm waiting on the restaurant, I received a message from my parents saying that they can't come because they have an important business meeting. I also received messages from my friends and they also said that they will not come because they will have a party later. So sad that they didn't include or even invite me on that party. So sad that they choose to party with themselves than celebrating my birthday happen only once a year. So because I'm broken that time, I went on the middle on the road and please the driver to just hit me. He don't want to do it but I insist and tell him that do it because it's my birthday wish. And it happened now, I'm already died and as expected, my love ones will only celebrating with me when I was gone. They will only appreciates me when my presence will not be feel anymore. I even heard my Mom, Dad and brother greeting me " Happy Birthday". At last, after 2 decades they can able to say it to me personally but I didn't breathe anymore. I waited it for so long but it seems that I need to died before hearing it.
"Today is my Birthday and would be the Last".
---
Hey dreamers, I hope that you like this fiction story of mine. And I want to clarify that it's not my birthday today huh. It' s in August so you still have some time to prepare for my gift lol. But I hope that no one experiencing and thinking to end their life during their birthday. If you have no one to celebrate with, please still celebrate it even with yourself. Make the things that makes you happy and don't forget to be grateful because even others can appreciate you, God still give you another year to fulfill and prove to yourself that you can be successful and be happy again. So instead of wishing an ending for your life, make a wish for a beginning.. Beginning for something better than the previous year. So hang in there dreamers 🤗💚