She loved a Liar and a man who's already Taken
What if you discovered that your boyfriend already have a live in partner and what's worst is, all this time you are a mistress without knowing it? How you will accept this fact or can you really take this reality?
Let's call her Cloe, she have a boyfriend Rex and they are in a relationship for more than 3 years. I'm one of those living witness that can say that they are happy. Their relationship is very smooth and strong I guess but there is one thing that they always argue about, it is the fact that Rex didn't introduce Cloe to his family. He always reason out that his parent is in the province and they don't have time to travel there. The friends including myself always asked to Cloe regarding this matter. Yeah, Cloe understand that his boyfriend's family is faraway from them but they already 3 years but she didn't met even one of the member. If there's a will, there's a way. There is a social media that they can easily connect with but Rex didn't bothered himself to make an effort to let his family met Cloe. On the other hand, this guy is very welcome to the family of the girl and they even treated it as part of the family.
But I think that Cloe really love Rex because even she bit hurt about it, she still choose to stay by his side. Until one day, she discovered that her boyfriend has another phone on his closet. At first, she thought that it is a new phone so she decided to open it. She was amaze then when she saw that the wallpaper is their picture during their first anniversary. Maybe, it is a gift for me she uttered. But she was so surprise when she open it and there's a one message who pop up on the screen. She read it and she realize that this message is came from the another girl of his boyfriend. She thought that it is the mistress so she reply it immediately that the boy she texted already have a girlfriend so don't text that number anymore. But the girl on the other line immediately replied " Girlfriend? Excuse me, I'm his live in partner for 5 years and actually I'm pregnant to our first baby".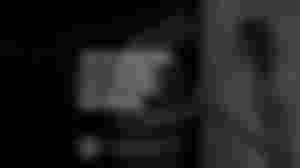 She drops the phone and confronted Rex right away. Then Rex finally admitted the fact that he is already have a live in partner in the province, the reason why he can't introduce Cloe to his family. He also admitted that he only went on Manila to get a job and he plan to go back to the province once his live in partner give birth to his baby. Rex lied from the start. He even said that he have a project on other town yet he only go home to his province to see his girl. And Cloe realize that all along, she is only a mistress of the man she thought that her greatest love. She don't have any idea about it because is good at acting. She feel sorry for the girl but she more feel sorry for herself. She asked herself " How could I tolerate this kind of relationship?" She don't know what to feel , she just decided to break up with him and go somewhere far from that liar.
She is still not okay now. She smile but you can feel that there's still pain inside. Who would never been hurt to that revelation right? She became clueless for more than 3 years. She didn't even know how to start again. Actually, I don't know if what advice should I give to her. If I can only get the pain from her, I will do that. But I can't do anything but to comfort her while seeing her crying over the wrong person. The audacity of that man to lie on my friend and to his live in partner. On the other hand, I'm thankful because Cloe discovered it now. What if she discovered it when they plan to get married? Is it worst right? If he cheat to his live partner now, I'm sure that he can also do that in the future. I just hope that he will change when he already see his baby. I know that my friend can overcome this challenge. She is strong and this thing will be pass.
In a relationship, it is not only about trust but it is also need loyalty and being honest to each other. You can give your trust wholeheartedly but if one lied to you,I think that trust will not be enough. It will be broken and it can't be fix like it used before. If you only going to cheat, please don't dare to come in bothered someone else life, don't ruin it. So when we commit ourselves to any relationship, make sure that you can stand to it with your loyalty, trust and honesty.
---
Good evening dreamers! How are you? I hope that you are doing okay right now. Even if you've encountered a lot of hindrance today to achieve your goal, please remind yourself that you still did a great job and you deserve to have an enough rest later. Don't be to hard on yourself, give some break to your body. Have a great night ahead!!