Since then ,I'm an avid fan of sad songs. I don't know the reason why I love this kind of genre but one thing is for sure, it's just like a comforting lullaby to me. It seems that this songs is really dedicated for my whole life. Also, sad songs gives me a moment to reflect and to reminisce all the sad memories that I've experienced before. For others, remembering those kind of memories is a self-torture but for me it's my way of healing. I remember before that my friend saw my music playlist and she even said that if she doesn't know me well, she might think that I'm broken hearted. And if you gonna see it, you might think the same way. Probably if you can hear me sing, it's obviously a sad songs also because it's rendition is much easier for me. Some of them is songs of Bruno Mars, Sam Smith, and Ed Sheeran.
I can't deny that sometimes I just realized that my tears was started to fall. I hate to cry especially in front of many but sometimes it's really comforting though. No one is prohibiting us to cry, so let it out. Maybe if the pillow can talk, he will probably told me that he's too tired seeing me cry. But last night, I cried not because I have a problem or what but because of what I saw on my Facebook feeds.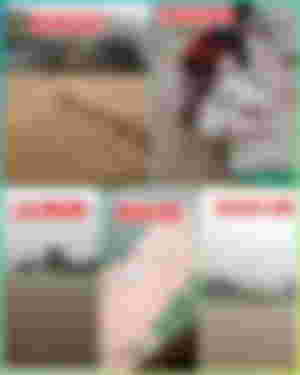 After seeing this picture, my eyes and heart started to break apart. I know that I'm not the only who feels so heavy because of this. Because of this, I can't sleep last night. I can't imagine that I'm deeply sleeping here while they are fighting for their life and don't have an assurance if all of them can't survive. Also, I know the heavy feelings of the farmers that got affected by this typhoon. Imagine their hard works, efforts and money are gone instantly. A big question is why? Why should they experience this kind of heartache? Aside from their crops, things and house , they also lost their pets. It is so depressing that I can do nothing to save those pets. And the when I watched on the news, some of the babies died because of this typhoon. I think it's really enough reason for me to cry. I literally don't know their name but I know the feelings.
Everytime I heard that there are typhoon again ,it always reminds me of the sad memories we have. One of it is the Typhoon Ondoy last 2009. Everyone who had experience this typhoon can surely said that it's very traumatic one. My oldest brother needs to swim from Marikina (his workplace) to Pasig in order to check if our grandma and aunties are doing fine. He's not a swimmer though and he only used his safety shoes as his "salbabida". He almost died because of it. It's also because of the water level of Marikina City. I asked him after why he do that thing but he only answered me " Because I want to assure that my family is safe". I can't imagine myself losing someone I love because of typhoon. But thanks God because He save my brother that time.
I have a lot of sad experiences in typhoons especially when I'm still living at the province. So everytime I heard that typhoon is coming , I can't hold back but to overthink what might happen to the affected areas. Too many "what ifs" in my head. I can't control myself but to get an updates every hour about it. I also text my family and friends even though I know that our province don't get affected by this typhoon. It's okay to be sure that they okay. I know that each of us have their traumatic experience on typhoons. But just like on what we always heard , believe that there's always a rainbow after the rain.
---
Hello, how are you today? I hope that you're okay and safe. It's still heavily raining here in my area and I don't know when the rain will stop. It seems that the sky also wants to release all of its heaviness. This night, make sure that we include all of those affected in our prayers. Maybe, we can't give a financial support but prayers is a big help for them. Keep safe always dreamers 🤗😉