October is month of Birthdays for Us; Saturday' s Celebration
Good evening dreamers!! How's your Saturday? I hope that you able to find some rest today!
---
Month of October is very special for our family since it there is 13 family members who will celebrate their Natal day. Of course since celebrations is here and there, expenses is also waving hahaha. But it only happens once in a year, so we choose to celebrate in even in a simple way. Sometimes those adults celebrants just cooked some pansit for them then they cooked a lot when the celebrant is a kid. The sure thing is, October is also a month of creating a lot of memories in our family and diet is not allowed in this month since yummy foods will be taste almost every other day.
Yesterday we celebrate the 4th Birthday of our nephew and today we also throw a celebration for our niece. She celebrating her 1st Birthday so her parents really prepared for it a lot. They choose to held the party in the hotel and actually, I'm just got home from the party. I really enjoy since the set up is really colorful because of the theme is Candy Land. There's actually a lot for candies everywhere that's why kids who attends are so happy. And there's also a little playground so they really enjoy to slide and jump on there. While us, we enjoy the party and the games haha.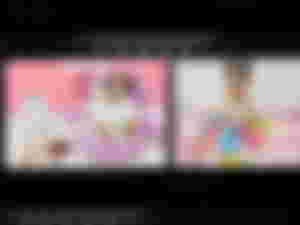 Meet my pretty niece, Carziel Akiah. Actually she is the greatest gift to her parents. Her mother really have a life and death situation when giving birth on her since her blood pressure is very high that time. There's also come to the point that they need to choose who to save, the mother or this kid. But thanks to God because they both alive and enjoying the life together. I am seldom saw this young kid since their house is a little bit far from us and her parents always have work. Her parents is so kind, the fact that they are busy but they still make time to visit our grandma here. She so cute and I can't really help but to pinch her cheeks. Maybe, I am a clown to her eyes because she laughing out loud when she saw me char hahaha. I'm her happy pill joke ahha.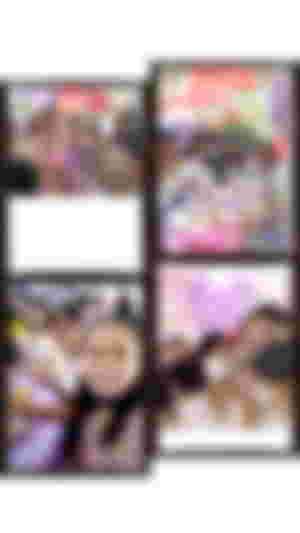 Selfie before and while eating haha. They are my cousin and those two who are wearing a pink coat is the celebrant's parents. The games for the adults is so easy to answer because you just only need to guess the only and the Disney song. I am amaze because the mid 50s is the one who know those Disney songs while us, we only know some of it. We love to watched but I am not fond on remembering the theme song of the particular movies hehe. I actually had fun today since I also saw some of my cousins that I rarely see. For me family bonding to attending to a celebration like this is also a way of my break from acads. I am also full until now that's why I am standing while I'm writing this one. This is one of my problem, I am a light eater and I easily get full even I just take a half cup of rice. I think I need to drink yakult before I go to bed. But at least I enjoy the day even my tummy seems trembling now. I am happy to be part of this celebration of my niece. Happy Birthday Lil Kiddo!.
That's all for tonight! The next family celebration would be at October 14 hehe. We also preparing for it. Have a great night dreamers!!
---