Not now but soon, I will able to do such Things
Happy Sunday everyone!! Did you enjoy your weekend? I really hope so and I also hoping that you able to get some rest. I just realize that January is almost over. Time flies so fast to the point that sometimes we forget what's the exact date today.
Before formally start this article, I just want to say thank you to Sir @Coolmidwestguy for always initiating a prompt and doing a readcash cashrain. I had so much fun reading comments last night and I able to know more about some of the users here. Also, thank you to users who also give some cash rains to my comment there. I'm so grateful for that. And for this tonight's article, I want to write about something that I haven't done yet but I want to tried. By the way, it is also Sir bob ideas. Thank you very much.
Actually there's a lot on my mind about the things that I wanted to do in the future. Of course the first on the list is to travel out of the country. It is one of my dream to explore other countries like Italy, Switzerland and Japan. I still can't afford to travel on such countries, that's why it is still a dream right now. On the other hand, my family much prefer going to a beach rather than hiking or doing extreme activities. Honestly I really want to tried it, I even asked their permission before when my friends invite me to do a hiking in a mountain but my parents didn't allow me to join with them. They are too nervous for my safety. I fully understand them but I didn't let go that hope that soon, I can able to such adventures.
Speaking of extreme activities, I have a list on the things that I should be done before I die. One of this activities is skydiving. I want to experience that kind of adventures. I really believe that it is an exciting one. Everytime I saw a post or someone who already did skydiving, I can't help but to imagine myself doing the same thing. Earlier, I open up it to my cousins but most of them also scared to try skydiving. I can't deny that I also nervous a but but the excitement is much greater than my nervousness. It could only happened once in a lifetime so if there's really an opportunity for me, surely I will grab it to experience skydiving.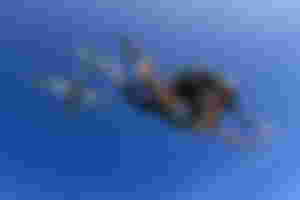 Since I really love hiking, another thing that I wanted to try is Megavalanche bike racing. But I suddenly remember that I don't know how to ride a bike so how could I accomplished this dream. Since I was a kid, my Dad teach me how to ride a bicycle but after I get my big scars, I decided not try riding on bicycle again. But I know to ride and drive a motorcycle. That time I'm so eager and curious to learn driving a motorcycle so my brother teach me some basics until I actually learn about it. Going back, I think doing a hiking and megavalanche bike racing in one is really a good match. Connecting to nature while doing adventurous things is one of my dream activities.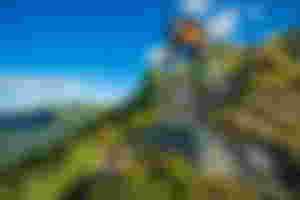 That is some of the things that I haven't done yet but I really want to. While writing this one, I really imagine my reaction when I am already on that moment. I know that it will not happened now or tomorrow but I promise to myself that I will able to do such things in the near future. How about you guys, what are the things that you haven't done yet but you really wanted to try? I believe that all of us desire something to do. Again, I want to say thank you to Sir @Coolmidwestguy for initiating this prompt. I hope you are feeling good today.
~~~~~
Have a wonderful sleep everyone. Take an enough sleep so you have an energy tomorrow.
---