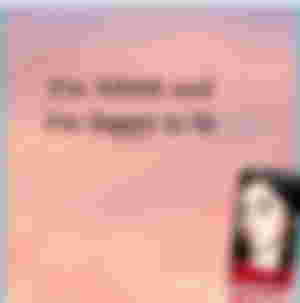 While I'm scrolling here at read cash to read some stories and articles, there is one of those that really caught my attention. It is the article of ate @dziefem about her story Emotionally-taken and aside from that I've also read the article of ate @Eylz2021 Questions-and-singles . While reading this articles of them , I got some realizations about being single. And I take this opportunity to take the challenge and share to you some of the random questions that frequently asked to me a NBSB.
________________________
Have you been in love? How's it? They say that Love can makes your life happier..But on the other side, some people also say that a single person for a couple of years are also the one who is the hardest to love because they are used to be alone and they are so independent. Do you believe on it? As a No Boyfriend Since Birth (NBSB) girl, it's a different story to me. I don't know about romantic relationship or should I better say that I don't like that kind of relationship. And when you asked me why , I will answered you " I don't know". Yes, I don't know exactly why I don't want to enter to a romantic relationship. I'd rather be the " Pambansang Tagapayo" of my broken-hearted friends. Or maybe I just not ready for it.
But I'm always asked why I don't have a boyfriend. Some of them will say " Oh God! , you're already 21 years old and then until now you don't have boyfriend. You're in a right age and you need to experience it as a teenager". Experience? For me , romantic love is not only for experience because I still believe that you've entered to a relationship because you love him and you want to be his forever". I actually promise to myself that my first boyfriend will gonna be my partner in life. Sounds clingy right? My friends my standard is too high or I just live on Wattpad life. But yes, I want to involve myself on a relationship that I can assure that I deserve that love.
Aside from that they also said that "Why don't you give Christian a chance, he's a good catch?". Honestly , Christian is a nice guy in fact until now he is courting me but I treat him as my older brother. For 4 years, he is still there for me in despite that I clearly told to him that he should stop because I don't have a plan to enter to a relationship. But he insist to wait and I felt guilty because somehow he is waiting for nothing. I don't want to cause such pain to him so I always said to him to stop but he didn't.
Back on the topic, there are some random questions that they will always asked to me as a certified NBSB. Here is some of those questions.
Just like what I'm said earlier, I think I'm not ready to enter to a relationship. I'm too lazy to entertain and I prefer to sleep than chatting or texting some guys. Sometimes I don't reply to any messages even to my friends and family . Some of my friends had "Reto" or introduce me to their male cousins but I'm not really interested. Aside from that, my parents is strict about that matter. They want me to focus on my studies and I agree on that because " Studies must come first".
Honestly, I don't like it because I really love it. Being a single is one of the most satisfying stage of life for me. I don't want to bother myself anymore. Being a single is less stressed and I can freely do what I want without worrying to anything. Also, I think one of the advantage of being single is you don't need time to make an effort and to spend money for your dates or special occasion. Also I can freely choose the people who I can hang with and spend with. I born to be single for now so be it.
I'm not afraid to love but I'm afraid to left behind.Im afraid of rejections from my love ones. I witnessed some love story of my friends and I discovered that when you enter to a romantic relationship ,you should know how to handle the pain and struggles between the two of you. It's not a joke that you can take back.
I was being stuck on fantasizing Korean Oppas like Park Seo Joon haha. But I admit that before I had someone who I really like. He is my high school friend and we're so close but unfortunately he loves my best friend. He even asked for my help to get close and to court her. So ,I help him because it makes him happy but unfortunately my best friend still love her ex boyfriend so they don't have a chance to be together. After that, I realize that maybe I just like him because of how he is willing to try even though he knows he can be rejected. Maybe I just admire him for that. Now, we're still friend to each other.
Of course. Everybody wants to love and to be loved. But if it is talking about romantic relationship , I definitely not. I'm contented to the love that I received from my family and friends. Love can wait and I think I can have it when the right time with the right person comes.
I believe that being a single is a choice. A choice to wait the right man on the right time . The man who are you looking for and you've really deserve. It's one of the best part of your life because it allows us to discover and live ourselves on our own. Don't be envious if some of your friends are already married or happy with their love life, just enjoy the life of being single. You don't need to rush for love because it will come to you. I hope someday when I found my right one, I can still have a chance to share to you.