Happy Fiesta Baste!!
Happy Weekend dreamers!! How's everyone here? I hope that you end your week with a satisfying outcome. Don't forget to take a rest later okay?
Yesterday is the most awaited day for our baranggay because it is the Feast of our Patron, San Sebastian. All the people are also excited because after two years, we can also have the " Basaan" where in all of the people who join the parade will be wet because people will throw them water. There are also fire trucks who also throw water to the devotees. It is all started way back since the Pasig River is the main source of income before. But above all, it is to commemorate the patron saint of athletes and archers, Saint Sebastian.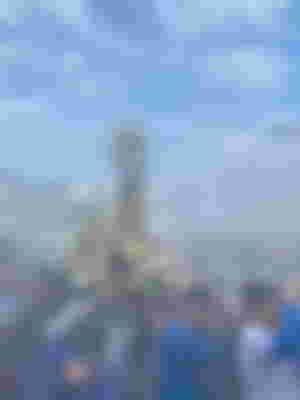 So the celebration started with a mass and after that, the pagoda or basaan will be followed. When we reached the church, there are already a lot of people. A few minutes later, the parade already started. We shout for joy while devoting to our patron. Even the kids are so happy while they are getting wet. The officials like Angelu De Leon and Congressman Romulo are also join and enjoy the parade. We bring water guns also to make the parade more enjoyable. There are also a dancers and band who still continue their performance even they are all wet. You can see the everybody are happy and enjoying the parade. There are some houses who give foods and money to the devotees. But what's funny is, there is one house who give shampoo to us hahah. My cousin take a bath while enjoying the water heeh. The parade last for almost 3 hours. For some, it is a tiring walk but for us, it is a blessings because we able to joined on this memorable day.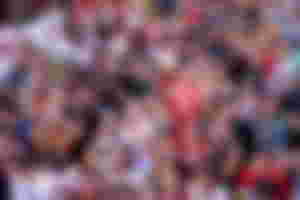 One thing I love about is the people itself. Even you didn't know each other, they will assist and help you throughout the parade. Like when there is someone who suddenly faint, they didn't hesitate to help the lady and bring it to the emergency area. And you can feel that they will treat you as a part of their family during that day. After the parade, we offer our prayers to the patron before going home. While we are on the way, people will happily greet us "Happy Fiesta" and some even invite us to eat on their house. We are flattered to hear that words from them.
But of course because it is fiesta, we expect that we have a lot of visitors. And yeah we're right, some of our relatives from other cities go here. But what makes me happy is when my Mom and siblings went here. My Uncle and his workmates have drinking session while us, girls have a singing sessions. Actually, I only listen to them because I don't have a nice voice to share with them. In the evening, we also attend the mass and join the solemn procession. I admit that it somehow tiring but this sacrifice is really worth it. I'm still looking forward to the next years of enjoying our Fiesta. Indeed, it is a blast and blessed celebration!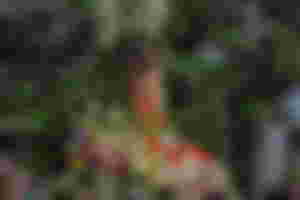 Viva San Sebastian!! Viva!!
---