Different versions of ourselves
In 21 years of existence, I've already met different versions of myself. At some point, I realize that I'm not the same version of my old self. As I grow older, it gradually change and because I believe that tin every stage of our life, ourselves also need to step up and it really demands different version of ourselves. If before I am still playful in life, I always treat the world as my playground to explore and wander. But now I realize that while I'm having fun, I also need to take the life seriously because there's a lot of things that requires a matured decision. That's the reality, we tend to set aside the old version of ourselves just to give the better version that could help us to survive.
While we are exploring and uncovered the other versions of ourselves, we also get to the point that we realized that everything did really change. From those people that supports us before but now turns into a stranger again. From the word " I can't do that" until it became " I can". From being a coward one into the risk taker. Sometimes we might heard the word " You've changed a lot". For me, hearing those words is not a bad thing at all especially that you know to yourself that you've really change not for the worst but for the better. We really need to change by the way because I believe that " We should not stuck ourselves on the version that will suffocate us after". We should need to level up and grab the latest version of ourselves because we don't, we might be lost travelling on the journey that we need in life.
There's an old version of ourselves that we should not recycle or used again at all because if we will, we might cause harm to ourselves again. It is the version that we can buried in oblivion. At the other hand, there's a version of ourselves that will show the other side of being ourselves. It is the version that we didn't except that we could have. Maybe before it didn't possess on us because we are so scared to go outside our shell. We are afraid to step in on our comfort zone because we fight failed on trying. But as we grow older, we realize that there's no harm in trying. As long as our feet is still standing on this world, there's always a room for exploring and trying different things to also discover other versions of ourselves that really suited to us.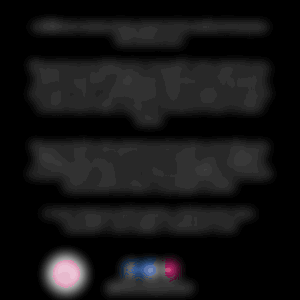 At some point, people tend to see different version of ourselves. Because sometimes we treated them based on the relationship we have to them. For example, when you are with your friend, you became a wild and talkative one. We tend to show the real us and it is the version that our friends could see to us. But when we have on the people we seldom interact with, you tend to be so firm and shy and that the version that those people could observe to you. So sometimes the version that we possess is definitely incline to the kind of people that we need to deal with. And that persons could affect on the versions that you formulate within you.
Someone asked me out of the blue if " Is it really bad to create another version of yourself?" I honestly also witnessed that she change a bit from the first day I meet her to this point. But my answer will be " It depends". On her case, I said to her that it is not bad at all especially that I saw that she change for the better. Before she is a crying baby that's why other students bully her because she look so weak. She can't defend herself. But now, I could see that she gradually able to learn how to stand and protect her well being. She also learn how to voice out her own opinion about a certain thing. I actually love the latest version of her. The courageous and independent version of herself. But it is really depends because other people create another version of themselves just to prove that they are above among others. I just want remind you that it is not necessarily needs to upgrade the version of yourself if your motive is just to hurt and harm others. We don't need to change for this kind purpose because trust me by doing this, you only allow yourself to become worst.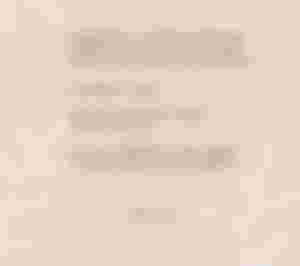 At this point ,I want to asked you "How can you describe the version of yourself now?" Are you really happy and contented with that version or are you still looking for the version that will really suited to you?" But nevertheless I just want to say to you that no matter what the answer it, still be yourself. Possess the version that could really reveal our real identity. As for me, I can say that I'm the toughest and roughest version of myself right now. I can't really determine where is the place that I really want to be. It seems that there's two different story that arguing within my mind. It is so hard to distinguish which is better but I believe that I can able to possess the real me. Maybe it's not yet the version that I really want to have. The version of myself which is genuinely happy and stress-free. The version where could I appreciate myself more. But it is still a long journey for me as well on you. Maybe while we are taking the route in life, we suddenly bumped on that version we want to have. The important thing is that even we are clueless, we still keep ourselves to move forward in life. That is the thing that really matters.
---
Hello dreamers of read cash society. How's everyone here. Despite on the uncertainties and struggles we've encountered today, I hope that you could still survive and learn from those challenges. If you have free time, please take a break. Achieving goals is important but never set aside your health for the sake of other things. Have a sound sleep later because your body really needs that. 🤗🤗