In our lives, we can't prevent the challenges that we need to overcome. Big or small, we need to put extra careful to our decisions because it has consequences after all. People don't grow when the circumstances are so easy for them, people will surely grow if they face challenges in life. A person who is afraid to take the risk will never achieve his self-growth.
But do we have to accept all the challenges in life? What if it can affect to ourselves and to other people, do we really need to continue this? Is it right that we are still fighting or should we stop now?
People tend to say that " In every problems there is always a solution". Of course, that's why sometimes we have a dilemma in our life. We need to choose the better decisions. Somehow,it is also scary to decide especially when you don't know the ending. But as a person, we are born to be an explorer of our own lives.
"Challenge Accepted". That is the word that I always said to myself when I face a big problem in my life. I admit that sometimes I get discouraged to fight for because I also afraid on what other people says. But I know that I should not be coward, I should take the challenges in my life. If I succeed, it's better but if I lose its okay at least I try. I am a kind of person who don't limit my challenges rather I prefer to challenge my limits.
One of the biggest challenge I've faced is when I need to study in Manila. It's hard for me because I need to adopt new environment. At first I'm so afraid because I don't think that I can live happily there because it's very different from province. But as time passes by, I didn't realize that I was slowly getting used to it. One of the secret behind this is I accept the challenge of change. Now I am happy and still moving forward in adopting and in achieving my goals here at the city.
Another challenge is when my father passed away last year. Even though that I am not so close to my father, I still get hurt especially when I saw him fighting for his life. It's been a breakdown for the whole family. But as part of being human, we need to move on and step ahead to take the challenges. Until it's still painful but one thing I've learned from that is to think the positive side of everything.
I'm still young and I know that every breath is also equivalent to challenges that I need to overcome. I know that each of us has a long road that need to faced. But one thing is for sure, each of us is like a vehicles that finds our fuel to keep moving forward and we always want to accepts the challenges that life's brought to us.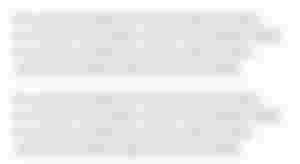 Challenges is the push pin of everyone. No successful man can reach his success without experiencing challenges in life. Even the most influential person also went.through to heaviest challenge in his life. Challenges is the one who makes our life interesting and meaningful. So if you encountered, don't doubt yourself but rather think the positive way to overcome it because the more we overcome challenges, the more we become stronger and wiser. We are born to be a warrior but our own lives not to be a coward behind.