It's me again dreamers, your not so good crazy dreamer. Cause of most us are having an online class again,my article for today is about answering random questions ( online class version). Even our online class was not started yet, I'm already so stressed. It feels like I'm so stress everyday haha😂
These questions that I will gonna answer later came from my college friends. Shout out to Dyosa's Angels hahaha . So without further ado, let's start this question & answer portion.
It's never been easy right? Honestly, I get easily distracted during online class. One of the main reason is the internet connection that is really sucks. Sometimes even you are willing to listen to your class,the internet connection don't want to cooperate with you. Also, aside from that I get easily distracted to the unnecessary noise that I heard during the class like the barking of the dogs, cocking of the roosters and even the shouts of people inside our house.
We all know that online class is very difficult because it is too much to handle or maybe I am the only one feel that. So the most annoying part for me is when you do your best but your professor don't appreciate it. I don't know but in our University , there are so many " Roleta" or "Magician" type of professor. The type of professor that will give you a "3" or worse "5" on your grades. In our University, there is also a grade of "7" ,ang lupet diba? Hahha . It's so annoying because it feels like your effort is not enough. Aside from that, is the type of professor that is like a mushroom haha. Lulubog lilitaw ang peg hahah😂 Then when he appeared to online class, he gives us a super long long quiz. Like what, Di ka nga nagturo tapos magpapaquiz ka hahaha. Di ako galit sa mga professors ,nakakainis lang talaga Minsan heheh.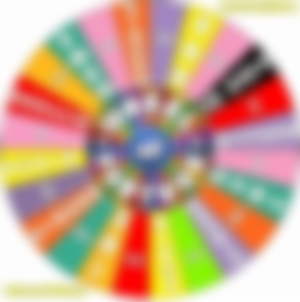 It happened last sem during our class in Law of Obligations & Contracts. Our class schedule for that subject is 11-1:30PM and I admit that sometimes it's kinda boring hahaha. So that time I'm so hungry so I eat my lunch while listening to the class. Then suddenly my professor call me and said that "Ms. open your camera and recite Article 1272". Because I got panic so I open the cam immediately and they saw me holding a spoon and fork haha😂😂Halos mabulunan pa ako habang nagsasalita. Then my professor said to me that starting that day, she will always called me for recitation. And since then, she called me "Ms. Fork".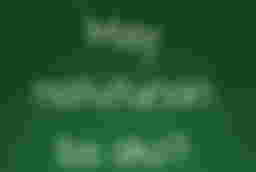 I learned nothing hahah.😅 Actually,I learn more on self-study than learning on online class. But one thing that I learn about online class is the importance of balance and time management. You need to have a proper timeline for every activities that you need to do. And also we should allot some time to read our lessons ahead . It's a big help for you.
When it comes to online class, I will definitely a early bird. I always want to do my assignments and activities before the deadline. Yoko rin kase matambakan haha. But in some aspects, I'm a procrastinator too hahaha. You feel me? Sometimes , our brain function well when we are in procastination . But we should not always be a buzzer beater because sometimes we can't give our full effort on our activities.
Hey, fellow students. I know that this online class is too difficult for us because it brings us too much stress. But I want also to remind you that prove to yourself that you can overcome this struggles. You are bigger than this. If you feel tired, just take a rest because you really need it. Don't put yourself on too much pressure and try to enjoy every part of it. I put my whole trust on you because I know that you can do it. If you feel discouraged, just think what is your goals and the persons that inspired you the most. Andyan ka na, konti na lang ,Malapit ka na, ngayon ka pa ba susuko? Keep fighting and always tell to yourself that "I'm so proud of you, self".
So, that's it. I able to give my answers on the random questions above. I hope that somehow, I give a little bit inspiration to my fellow students. Don't lose hope, ako nga Di pa enrolled pero chill lang hahahah.😂😂 Kidding aside. I wish you a successful life in the near future. Padayon future successor. 💗💙
---