I will never forget those creepy things and memories that happened to us. It happened last April 2018 when our section decided to have an outing to the nearest resort in our town. All of us are so excited because at last ,we can relax our mind. But we never expect that it brought us too much fear.
We went together to the resort after we get our school card. It's almost 2PM so we decided to have an overnight outing. Because it is our first time to have a break from academics, we make sure that we can really enjoy. At first we really enjoying playing and sliding on the water. It seems that we are like a kid who wants to soaked ourselves on the water. By the way , the resort is found at the middle of the mini forest because it sorrounded by Mahogany and Narra tree.
Even though we already heard some creepy things from some people who went there , we insist to continue to take that resort because some the parents of our classmates are so strict and they only want that our outing is near at our town. It feels normal until it reached by 6PM . Everything becomes so creepy. Me and my three friends decided to take a shower and while we are taking a bath there is a creepy sounds that surrounds to the comfort room. At first we thought that our classmates are joking around. Because we're so scared that time, we run to go out there but unfortunately the doors had been locked. Some of my friends are crying and we shouted for help and the staff helped us. Some of our classmates laughed at us because they thought that we only make story and they even said that we are so coward. After that one of our classmates is almost drowned. According to him, someone is trying to pull him down the water. Because of that creepy things we've decided to go home because we can't hold that anymore.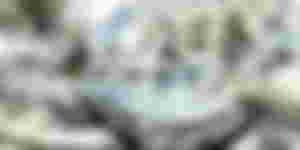 Before we check out , we do a head count first to make sure that we are complete. We are 23 person in total but when our president do a head count , she saw 24 person. She repeat the head count because she thought that she was just confused because of too much fear. But just like the first head count , the result is 24. So because we are in panic mode and we are too scared already, we left the resort immediately. While we are waiting at the parking lot, one of my friend saw a black shadow behind us. We know that she is not joking because her third eyes is open. I immediately called my brother to pick me up because I can't go home alone. My whole body trembles.
When I arrive at home, I said all that creepy things to my parents and they said that we should not go there especially when it is an overnight outing. Since then, I don't go to any overnight outing unless my parents are also there. It brings too much trauma to me and to my classmates as well. We also promised to each other that we don't go back to that resort ever because we can't really afford to experience that again. That experience really creeps me out.