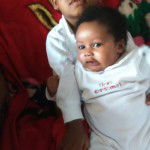 Family value is something that is unique and so strong in Africa. The young are expected to cater for the old parents until their transition back to Mother Earth.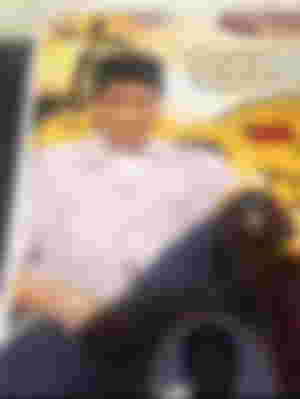 This was the first indigenous chief in Ugwogo community who received me the first time I visited the community in 2013. I travelled to a nearby town outside the city looking for cheaper plots of land to purchase. Fortunately for me, I met this kind hearted elder who accepted me as a son and rendered help and support without restrictions and beyond my expectations.
One of those tangible help he rendered to me was his attempt in trying to simplify the customary demands and the process of acquiring a landed properties in their community. At the end, I was able to buy land and raised a structure there.
We became close friends that I felt so sick and emotional when he got sick and was rushed to the hospital. One of his expectations was to see and witness the day that I and my family will finally come to live permanently at our new place in their community. But his expectations was aborted by his sudden death.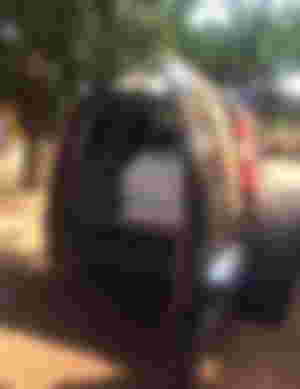 That fateful morning, I was going to his house to give him some of my farm produce like fresh vegetables, corn, cowpeas and chili, but when I got to his house, his wife told me that he was rushed to the hospital few hours ago.
I dropped those gifts with his wife and quickly drove to the hospital. I stayed with them with my wife for several hours and later went home. To my greatest surprise, I didn't imagine that such brief illness could eventually end our friendship.
The last word I got from him which was actually a question was on a phone call; with a shaky tone, he asked me if I've finally brought my family in in our new apartment. I wished I could give him a positive answer knowing that he wished to see us there living as a family.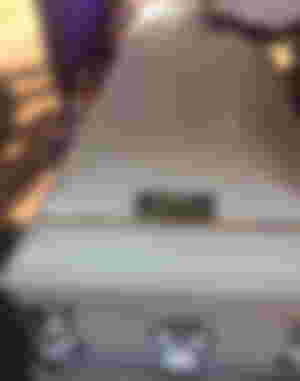 He later surrendered. Cyp as we call him was a good man, brave and courageous. He was the only man that could confront a then state governor over their poor governance and oversight to Ugwogo community. When the governor heard him, he admitted to his courage in demanding openly what is rightfully theirs.
Nigeria is a vast country with ethics diversities. Meaning that there're many cultures, traditions and religions in place. But for my friend late Mr. Cyprian Ugwu, he was a Christian and a Catholic. He was laid to rest according to Catholic burial order.
Catholic Church in Nigeria can only allow family that lost their family member a maximum of 30 days to prepare for the burial and funeral, so it means that the dead could stay at mortuary for about one month. If their preparation should exceed 30 days, it means that the parish priest may not attend the burial mass cum funeral.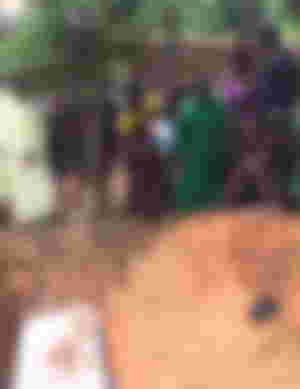 In the picture is one of his daughters, showing her last respect to their late father by throwing sand into the grave as the tradition requires.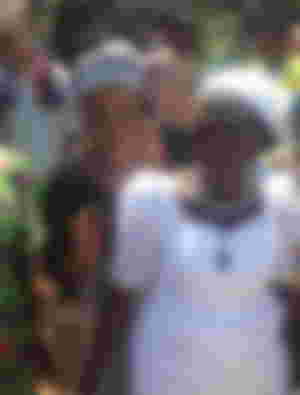 The wife also came with his mourning attire to show her last royalty to her late husband.
In Africa, we have traditional undertakers who parades the corpse around, but they're not always on suits like the westerners.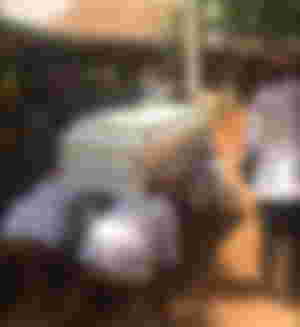 These undertakers has band which is made up traditional instrumentalists and a bridged band.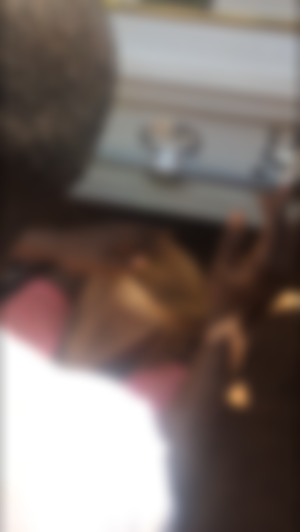 These are some protocols to observe before the remains is buried in his compound. Yes, elders are meant to be buried in their compound and not in burial grounds; except for conditions that demands otherwise like in the issue of death from corona viruses etc.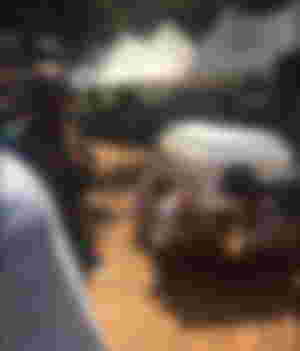 Men are buried in Africa facing the East and their face positioned to the sun rise, while women are buried facing the West, their reasons could be traced to the ancient beliefs in reincarnation and some beliefs that males are like the sun and should not be laid is same position with opposite sex which are female. There maybe other tangible reasons why they carry out such formulas.
Sponsors of Maxdevalue.BCH