Entrepreneurial spirit is overwhelming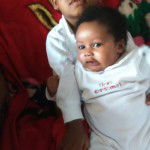 To me, life is beautiful, and life should be simple. Fulfillment comes to us as a result of how we utilize our energy on things that shape our lives for better. I became a climber at the age of 15 in our local community in West Africa.
After the civil war, most of our parents that survived the sting of war started rebuilding the ruin of their lives through every possible means; some of them that already operates banks before the war where denied of their money in the bank and were given just 2 to 20 Naira each by the government to start their lives again.
Many families then depended on farming to survive while others became traders; this is the reason why the Igbos are good in business and has become successful traders for many years.
Parents began to equip their children in many skills that can easily make them self-dependent even as teenagers. My dad happened to be one of those people that has the scars of war on them, those scars helped to shape our lives so that we're almost fearless and as bold as we could. My late dad taught me on how to survive awful terrain and critical economic times. He went ahead to introduce us to many wild vegetables and fruits that are not harmful to human consumption; these herbs and vegetables as he said helped them to survive in bushes, forests, and caves during the war.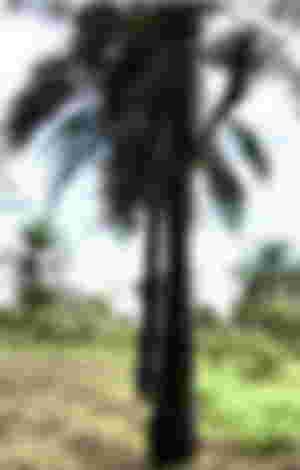 Dad taught me farming and helped me to learn climbing 🧗 before he died as a result of bullets inside his body which he had no opportunity for surgery. He died as I was about entering the college in 2001. I started taking care of my mom and my education from those skills and through farming as well. I had a childhood friend Kenedy who currently resides in Ghana 🇬🇭, we used to climb and cut palm heads for people in different villages for money.
Kenedy and I made money for our tuition bill and used the excess on taking care of our families and other poor friends in our community. We used to collect 20 Naira (our local currency) for one palm tree 🌴 climbed, and at the end of the day, one could barely 😰 make 100 bucks; we couldn't make much per day because it's something that we do after school hours.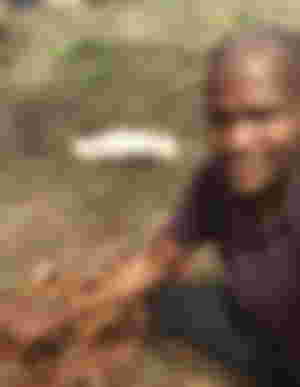 I left to the city after my college for other professional trainings and academic studies. After my marriage, I started building a home that comprises of a mother, father, and children. At a point, I found out that other extended families of mine, my neighbors and community also needs my assistance in so many ways.
And I decided to step up on my many skills to be able to maximize my energy and potential as a man. Indeed, I've found great joy and fulfillment in doing many things for myself and for others around. We have some farm lands that we purchased which most of them are being powered by Bitcoin Cash, and in some of these farm lands are palm tree. I tried hiring laborers to harvest the palm fruits for us but each time I called them, they kept disappointing me; sometimes they won't come until the fruits gets bad and rotten.
I can't imagine the change that has happened to my people in recent years, youths aren't ready anymore to help themselves as they should; unlike in our time as teens. I was looking for youths that may need those supports through rendering such services like climbing and harvesting of palm fruits, but to my surprise, they're no more interested in those skills and self building capacity. Well, I believe in change, but I still encourage my people to be self reliance and dependent through skills acquisition and entrepreneurship.
Knowing that depending on others especially when they're not willing to do much could not help me, I decided to do as much as can for myself by invoking and applying my climbing skills again. My wife really enjoys those uncommon adventures and skills that are being displayed by someone special to her life. The last time I climbed, she picked up my phone and started shooting some clips, and snapping some pictures that you're seeing now.
Time may not permit me to write about the uses and economic benefits of palm trees in this particular article. We may talk about that later someday.
Thanks for coming around to share from my true life story. I appreciate you always.
Sponsors of Maxdevalue.BCH