We miss him, his jokes and stories.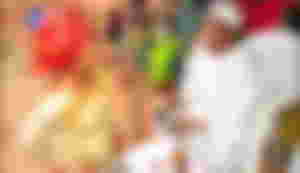 Good day friends and happy Sunday evening.
You may wonder who is the picture up there. I love using my own materials in writing my blogs. The person in the picture is my darling wife. That was her receiving advice and prayers from her grandpa during our traditional weeding five years ago.
You may wonder why I decided to post the picture today. I sincerely dedicate this piece in the memory of that elderly man who handed my wife over to me during our wedding.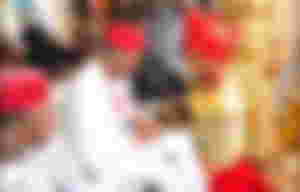 It is like it was yesterday, my marriage happened to be my second most joyous day after the day of my immersion baptism.
As you can see from the picture above, I was over joyed having ended up with the love of my life.
But today I'm sad because we lost this elderly person in the first picture praying for us. He's my in-law; the grandfather to my wife. Death took him away from the family.
I still remembers his jokes, like it was yesterday. This incident is just a proof that there's time for everything, time to rejoice and time to mourn. We rejoiced on our wedding day because of so many good wishes and prayers from grandpa, but today we're mourning him.

Even though it's been a while after his demise, but he's always remembered each time I and my wife look at our wedding pictures.
Sponsors of Maxdevalue.BCH