what is Bored Ape Yacht Club? (The last part)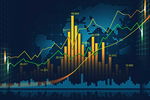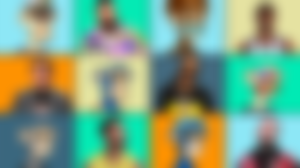 Following the introduction of Bored Ape Yacht Club, let's talk about some other important points about this project:
It is interesting to know that even well-known brands such as Adidas have welcomed this collection. In December 2021, Adidas began its first partnership with an NFT project with Bored Ape. This famous brand of sports equipment manufacturer offers some of its unique products only to special customers who have Bored Ape tokens for this company. The successful release of these tokens resulted in a profit of $ 22 million. Of course, such a significant profit was possible only with the cooperation of Bored Ape and Adidas.
Another exciting Bored Ape project is a partnership with investment firm Animoca Brands. The two companies are working on a Play-to-Earn game project that seeks to expand the usability of Bored Ape tokens. Given the previous success of Animoca Brands, many are looking forward to the release of this game.
As mentioned, there are a limited number of Bored Ape tokens, and if you are planning to join the club, you have little chance of progressing. Since there are special parties and festivals for the gathering of the holders of these tokens, by buying a digital monkey, you can have the chance to attend a ceremony that may be attended by celebrities such as DJ Khaled or Jimmy Fallon!
The FOMO formed around the loss of the opportunity to buy these non-fungible tokens has increased the sales of these digital assets. Meanwhile, it seems that the developers of this collection are making more plans to continue the way of this collection.
It is not easy to answer this question; But to summarize, the value of digital works of art, like the value of works of art in the real world, is measured by the audience of the work. Therefore, one of the most important factors that have led to the growth of the price and value of these digital assets is the wide acceptance and numerous fans of this collection.
The support of influencers and celebrities, the strength of the token community, and the applications that the token has for its members are the three main factors that make this collection so popular. As we mentioned, football stars and singers have welcomed these images as profiles. This issue has attracted the attention of many people and a strong community has been formed around these tokens.
Many meetings, parties, and even concerts are held for the holders of this non-fungible token in New York, California, Hong Kong, and the United Kingdom.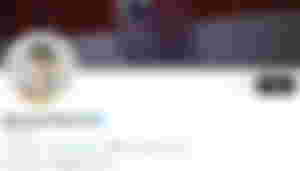 In addition, Bored Apes have special benefits and applications for their owners. These monkeys allow their owners access to the Bored Ape Kennel Club; A club where people can choose a non-fungible token with a dog image that has exactly the characteristics of their Bored Ape effect. Another advantage of owning a Bored Apes token is the digital glass filled with special materials. This strange substance mutates monkeys! Bored Apes owners could use this substance to create new-looking, mutant monkeys. Named the Mutant Ape Yacht Club, the collection is now selling at staggering prices. According to the CoinGecko website, the token price floor for mutant monkeys has exceeded $ 60,000 by the end of February 2022. Bored Ape Kennel Club and Mutant Ape Yacht Club are two examples of the prominent airdrops in this collection, which we will learn more about in the following article.
Bored Apes developers have not been idle since its inception. They are constantly creating more content and privileges for token owners to keep the community active. Two key actions of the development team were the introduction of two valuable airdrops for Bored Apes token holders, which are now part of the collection ecosystem.
Bored Ape Kennel Club is an NFT project designed exclusively for Bored Ape owners. The project assumes that each monkey needs a companion, such as a companion dog. Therefore, the owners of Bored Ape tokens were given the opportunity to adopt a "companion dog" for their monkey for free.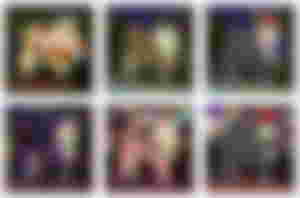 These dogs, which are part of the Bored Ape Kennel Club, have never been put up for sale, which makes them even more valuable. The type and presentation of this airdrop also have an interesting story. The story was that Bored Ape owners were given a week to rescue the dogs. After that, any unselected dog tokens would be removed from the collection. The project also made a lot of noise and made community members more enthusiastic about the Bored Ape ecosystem.
In August 2021, holders of Bored Ape tokens received a digital serum-containing strange substances. This material turned bored monkeys into mutant monkeys, allowing owners to build their own new, mutated version of NFT. The Mutant Ape Yacht Club complex is worth about 267,000 ETH and its price floor has already exceeded $ 60,000.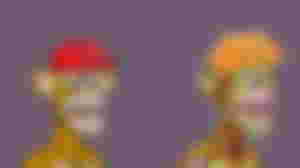 In addition to offering mutation serum to Bored Ape owners, Yuga Labs also introduced 10,000 new Mutant Apes. With the release of this new collection, users could buy them for 3 ETH. It is interesting to know that the whole collection was sold in just one hour with a profit of $ 96 million.
In this article, we got acquainted with one of the most popular projects of non-fungible tokens called Bored Ape Yacht Club; A collection of images of 10,000 unique and of course expensive monkeys that have found a lot of enthusiasts in the world. At the same time, we mentioned that these bored monkeys have slowly gone beyond the crypto space and have attracted the attention of people who are not very familiar with this space.
The volume and value of the transactions that take place around these strange monkeys may seem illogical; But the series' collaboration with reputable brands such as Adidas or the creation of a game to make money in the world of Metavars, along with the points that members earn by purchasing these tokens, shows that Bored Ape's reputation is not a simple matter and its fame will not subside any time soon.
The Bored Ape suite could be a successful example of what users expect from the NFT market in the future. With the emergence of more collections, communities and ecosystems are also evolving, creating more goals and applications for this fledgling industry.
Sponsors of Masoud_Crypto