Life: Unpredictable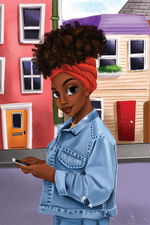 Hello my lovely readers, hope you're all having a good day?
Yeah, I woke up today feeling great and happy, and I have every reason to thank God for the gift of life granted to me. I was still thinking about what to write, then I remember @Aimure that I came across three days ago ...and today I'm going to write my version.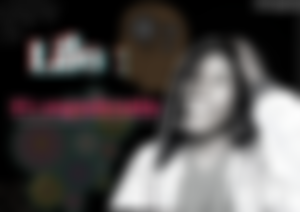 ...Been in love?
Before I will answer this question, I Will love to go back to those days I use to tell my colleagues " na mumu dey fall in love " i.e it's stupid people that fall in love, the reason why I was saying this was because I find it hard to be in love with anyone then, my heart seems so difficult to melt, but as time goes on I was caught up in the ocean of being love, I wanted to swim out of it but I could not, sometimes I will be like " Mary are you sure you're in your right senses? I'm a catching feeling? Did I love him or it is just an infatuation? Oh no I'm becoming stupid" kikikikiki 😂😂 , gradually I was drawn in the ocean of love and I could not even come out from it .. hehehehe. yeah, the guy melted my heart, so have been in love 😊
... Felt lonely?
So many times I've felt so lonely even amidst of crowd. I find it hard to speak to people about what's I'm passing through because I think no matter how hard I explain, they'll not understand.. mind far away and searching for how to solve the puzzle right in front of me, the multitude of people surrounds me, but no one has the clue, no one could understand what I'm passing through, then I feel alone seeing that I'm only the one who fights hard to break the barrier right in front of me... Depression is real, it takes only a strong-minded person to overcome it.
... Trip to overseas?
No no no no ... I haven't but it has always been my dream to step out from my country to another country just to view some beautiful scenery on the other side of the world... I only read from books, but I will love to be there, either go there by myself or with someone and I don't mind if you'll give me a free visa to travel overseas, yes you! I'm talking to you.... hehehehe
....Talk to a stranger?
So many times, infant I love talking to a stranger especially if the person is very jovial... We all human and human beings are like a flowing river we don't know where we will meet again, so when I talk to strangers...I try as much as possible to talk to them reasonably, I talk to them as if I've known them for ages, talking to a stranger is always fun to me because you'll get to share experiences, but just like u said, more enjoyable when the person is jovial... That's just me 😊
... Ate a lot of ice cream?
Oops, this brings me back to my childhood memories, any time I set my eyes on ice cream, it is a must they must buy it for me, I don't care where the money will come out from..but I like chocolate and vanilla flavor, they are the best for me then, but now the country is not smiling I do take ice cream once In a while and I buy it with my own money..now you can see the difference..lol
...Fighting siblings?
Errrrrrr , yeah I admit that I have that gentle and innocent look, but don't look for my trouble? Sometimes I'll do something, and someone that does not know me will deny that I can't do it all because of my look ( that gentle look). One thing about me, I hate to be cheated, when it seems my elder sister is cheating on me, I will rather do something that will later turn into fighting, gone are those days, but as we began to grow old, there's nothing like fighting anymore, now, my elder sister is happily married... isn't that beautiful? 🥰
...Being dumped?
Dumped? Habaaa! ....Just like a said to Aimure, that word "dumped" is very strong, "breaking up" is more pleasant to hear.. hehehehe, it's an overstatement, lol
Well, I don't know what it feels like to be dumbed, so I have not experienced it before and I don't hope to experience it.
...Dumped someone
Not at all, I haven't dumped anyone before, so I'm still with my first... Hmmm, help me with water please, this caught is not disturbing me to say something... Let me die it down there 😜
...Make a joke?
Of course, I'm a joker, even when I'm sad I still try my best to make people laugh and that's why I hardly get angry with what people say to me, even though it might sound like an insult to others, instead I make a joke out of it.
... Unplanned stuff?
Yeah, there are some times things go the way we might not think of. There are times I will be faced with different kinds of things to deal with, then suddenly something you don't think of doing will pop up and will be more important than other things I planned to do before, I don't have any choice but to attend to the most important one at the moment.. that's life, it's unpredictable, we might have our plans but the unpredictable can change it.
...watched a movie alone?
I don't always watch movies, but anytime I chose to watch a movie, I prefer to watch it alone in my room. Watching alone is more enjoyable for me.
...Felt confused with life
Sometimes I will tend to ask myself, is life fair? Because I was confused about how everything is going on, some people are born with a golden spoon and vice versa... When I sit down and check I get to realize that life is not fair, we have to carve out a golden spoon for ourselves, if it's going to be fair, it depends on our choice and it's the other way round... it depends on your choice too... Are you confused about what I'm saying? Try to read and click on the two links understand in other to understand my sentiments.
---
That's just the little things I have to say about myself, my present situation, my childhood memories, and the future ( traveling overseas), and I will love to read from you in the comment section 😊.
Thanks for visiting my blog. 
Lead image design on canva.com
Shout out to my amazing sponsors, they are great writers, you can check on the box to check their blog.
To my upvoters, subscribers, and commentators, thanks for your love, I will always love you all to the moon and back to read.cash