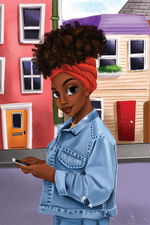 Good day my lovely readers , it's been hours I've not been here or should I call it a day , I mean 24hr.... I've been so busy with reading, a lots of articles yet to be visited. Wish I had the time to do so but my exam 😉🙈...
I cannot but appreciate you for your supports all this while, I feel Loved 🤗😍, guess what? Yayyyyy tomorrow is my last day for exam, I can't wait for tomorrow to come, so for that reason, I still have a book to read tonight, but before that, I will try my best to engage with some posts here before going, always love you to the moon and back to read.cash😍💙.
Oh before I forget, help me to welcome a friend to this great platform, just last two or three days ago, i introduce to her about the platform and after much discussion, she decided to take the first step, first of all, introduction. She made her introduction post today and it will be cool if you'll help me to welcome @Rubymercy , Errrrrrrrrr, she's still a learner and new to blogging as well, I believe she will get to do better as time goes on.....
Enough of the whole paparazzi, let's dive into today matter..🤣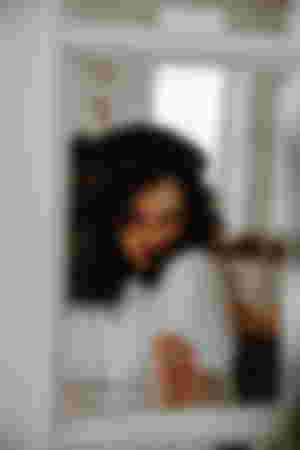 Jealousy is like an affliction that you will feel like taking everything over whenever it being felt, it will only take you captive and that doesn't make any sense at all, though no matter what, we will always feel jealousy at times, but some people take it so far to the extent of making it an innate feeling and there's nothing such a person can do to help that.
Some people think that jealousy is a healthy thing, they might think they care, but some people are getting it wrong, when there's too much jealousy in any relationship, the relationship might end because your partner is associating with other people, this doesn't make any sense, being in relatoinship shouldn't make you to be in captive from talking to any one else, all in the name of jealousy.
If you look around you, you will still see some people who don't feel jealousy, those kind people don't have superficial sentiments because they have an inbuilt understanding that takes away negative feelings of jealousy. They failed to become a prisoner to the grasp of jealousy. Jealousy is not only involved in relationship, but also with our fellow friends or people around us just because they have what we don't have, which can never lead no where , but we are just causing more harm than good to ourselves.
We should not be jealous of other people achievement, we ain't running at the same track, why don't we focus on our achievement, instead of being jealous of them.life is not a competition but a journey.
When will you stop comparing yourself to other?
When will the unhealthy competition stop?
Never compare yourself with other people, remember your version is different from theirs, you just have to be happy for whom you are.
Most times, we do say our mates are rich , our mate are doing great. DId you also forget that some of your mates are obituary too, some are insane, some do breath through oxygen, but your case is never like that, and we always complain, why not give thanks to the and be happy.
We should shun unhealthy competition, we should be satisfied what what we have. unhealthy competition leads to envy. Don't do a particular thing just because others are doing, you should have a purpose for whatever you want to achieve. You want to get a particular thing at all cost, even though is not going to be useful , why not stop unhealthy competition and focus on things that will bring out the uniqueness in you.
Your life is yours, don't try to live somebody life. Everyone has its own personality so there is no need to compare yourself with others , that's nothing but jealousy. Jealousy is not a good thing, a jealous person burns themselves inside. Jealousy is very toxic to the body because we will rather lose than gaining, it will make you look as if you are imprisoned you will never be free from the stink of hatred.
Keeping hatred in your heart is so toxic, you will never be convenient whenever you see this person, it will always arouse your anger. When you keep hatred within your self, whenever your are happy, no matter the state of your happiness, your mood will definitely change whenever you see that person, and will just feel bad for no reason
........Hmmm, 🤔 imagine the stink of hatred.
Come to think of it.....
The people you have hatred for, do they even know? They might not know you even exist, yeah that true, You are just harming yourself internally, that what stinks of hatred brings about, all in the name of being jealous. When you hate, you are just like a coward retaliation being intimidated.
Thanks for your time
Thanks for being my back bone, much love I have for you all ✌️