Hello everyone, I'm sure you're all enjoying your day, today being the first of October, so many goals I've been set and you're all working to make it a fruitful month, last month is a past, we have to focus on the present.
Though this month started on a bad note for me! I've been feeling so down since morning due to what happened. But I believe God will take control of everything.
I was in my hostel this morning and I received a call from my mum, telling me how thieves broke into her shop and pack all the valuable things inside the shop, nothing was left there. I was shocked that I could not even move an inch.
After some moments, I have to travel down from my school to meet her, I got there on time and saw people gathering in her shop and was viewing the whole incidence.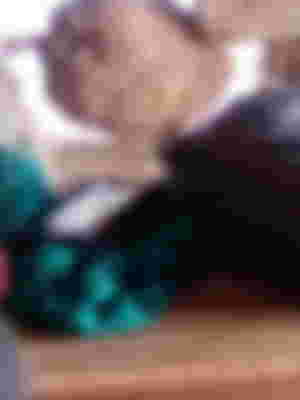 This is where they broke to gain their entrance to her shop, they are not caught till the whole operation is carried out. After they took everything away the thieves look for a big stone to shuck the broken areas... imagine.
The case was reported to the police, but certainly, we know they are not going to do anything about it, even though they are going to collect money, that's Nigeria police for you. But just have to report in case of anything, I believe everything will be fine. God knows the best.
We are celebrating independence but we are still living in bondage, there's no security, high rate of crime, corruption has become the other of the day, all suffering and smiling....but still hoping on God for the best. Thank God it was goods that were taken not life.
All for that.
I'm just going to write a short note about this. I'v been on this platform for the last two months, but for the two months, I'm not active due to my tight schedule. But the story changed immediately I try my best to be here with little time I have. What I saw motivate me to keep on moving.
Check on my sponsors , they are amazing ❤️
My goals for this month.
To publish articles on daily basis.
Due to my school exam, I've not been able to publish more articles and this is part where I'm lacking, this will also improve my growth on this platform automatically.
Sponsorship.
I Will look for a new member to sponsor, by so doing it will also encourage them to do more, for the past weeks I've been here, I've not been able to move around as I want, but I'm gonna make this my priority to do.
Engagement
Engagement is one of the key to success in any platform, through commenting on people's posts, not just a comment, but a comment that will add value to people's posts. Some comments can be discouraging, it sucks when I see that.
I will increase the rate at which I engagement in people's posts, its always fun.
That's all what I am trying to do this month, I believe it's possible, I have not achieved anything yet. I'm not there, but I'm getting there, just some steps to go. Even though I'm not there yet, I still find the enthusiasm to keep me going till I get there. I believe there's a lot to achieve on this platform.
I cannot but appreciate all my sponsors, thanks for showers of love you poured on me. And I thank everyone for your supports. Heart you all❤️
Happy New and stay blessed.
Thanks for reading.