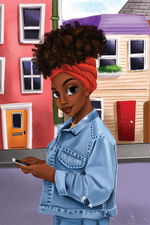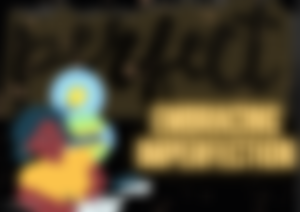 ---
It took me hours to think about perfections and imperfections, though I have all the clues and experience on what to write about, I was just waiting for the perfect sentence and the perfect message before I will start to type. I think the "perfect" ideas will come to me at night when everywhere is calm or early in the morning when the brain is still fresh, but when I grabbed my phone to start typing I could not think of any idea, I found myself clasped in the writer's block spin-cycle for hours because I was unable to think about a "perfect" opening line, but at the end of it all, I came up with an idea while I was in a public vehicle moving from Lagos State, Nigeria to Ekiti State, Nigeria. ( This Is just to emphasize more about perfectionism)
What are your perfect imperfections?
How do you share your story ? and
How can you explain your struggle bravely to others, letting others know how you succeed and how they can do it too?
Perfection is the standard that everyone aspires to when we are trying to achieve the unthinkable. But at times, we become less perfect in trying to be perfect. Perfection is always an assumption that we make but we can not perfect at all times because being imperfect is the reality of nature. But despite the imperfection, people are still able to rose to a great pinnacle. Perfection to me is an unattainable endpoint while imperfection is the standard with the tough signature of reality
Great Stories start with imperfection, most people who are successful today don't aren't handed life on a silver platter, they faced difficult challenges and upbringing, but they were able to overcome their adversities. There's always a first struggle with some form of distinguished imperfection in almost meaningful victory.
Strength through Vulnerability - communicate Authentically
People do affirm what is relevant to share, and how much information will not turn into too much information. We feel scared and worried about bout bout bout bout showing our vulnerable side because we feel it shows weakness. The majority of people avoid it even though it has an amazing benefit that comes from sharing who you really are.
Our vulnerable spot is our imperfection- These are the areas we are afraid to bit because of the risk, emotional exposure, and uncertainty. However, facing our imperfections and embracing them is the greatest measure of courage. You'll be amazed at the greatness that will come when you make yourself to be open to others. We are to find our perfect imperfection and then allow others to appreciate the beauty of our struggle when we share the inspirational story, this can only be made possible If we are ready to embrace the shake.
---
Note
If everything is perfect, life will be so boring. When everything is perfect, there will be nothing to strive for. Most of our memorable moments occur when we are trying to overcome our complications. Life would not be fascinating if everything was easy to execute, so we have to embrace imperfection.
Thanks for visiting my blog.
Lead image designed by me on canva.com
Shout out to my amazing and supportive sponsors!
To my upvoters, subscribers and commentators , I appreciate you for your support, will always love you to the moon and back to read.cash
I'm very sorry , I've not been online since morning, not been too long I came back from my journey , then I decided to post the short article that I managed to write while inside the car... I'm going to make it up to you guys tonight❤️🤗
Related article: