I used to write regularly, if not for read.cash, at least on my blog or journal. But recently, my cramped up schedule minimized my time writing. Before November enters, I even thought about challenging myself to write a blog every day for the whole month, ala NaNoWriMo. But I failed even before I start. Haha!
I seldom write me-centric posts but allow me to share what kept me busy lately.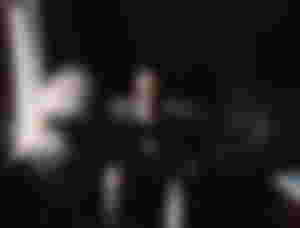 Meetings. Oh, my posts on noise.cash mostly contains my thoughts and my rants about all the meetings I've attended in the past several weeks. We've conducted a series of online conferences which requires us to gather regularly for updates and reports. It was very tiring - with 8 consecutive Zoom conferences all with different audiences, I wonder how we're able to pull them through! 
But the best thing about those conferences is that we're able to meet the needs of our constituents. And now that the new year is fast approaching, we're thinking ahead about how we can follow through with what we've started with the online conferences. 
XRP and Xumm app. One thing I admire about my girlfriend is her curiosity and thirst for knowledge. She is a research buff, and Google is her best friend. She loves to dig deep for information with whatever catches her interest. Sometimes politics, and just recently, the XRP blockchain. 
We delved into the world of XRPL and installed Xumm app so we can participate in various airdrops. Actually, it was her idea, as influenced by her older sister. She reads about XRP and Ripple, their recent issue with SEC, and the people behind them. Though it feels like information overload to me, her enthusiasm with XRP keeps me preoccupied. Now I have all the reasons to visit my Binance account to trade XRP. 
MIR4. For the past few weeks, I destress with the blockchain game MIR4. But rather than playing in the Asia server with Filipinos, I opted for the North American server with which I get to play with other nationalities. At least they're less toxic than what I usually experience in Asian servers.
The last time I invested too much time playing was the famous MMORPG of old, Ragnarok Online. Actually, what drew me to play MIR4 is its play-to-earn feature. Seeing for myself how my girlfriend's brother cashed out a significant sum just by playing, I told myself, pwede. So now, aside from the fact that I'm enjoying the game, I am also waiting for the chance to convert to cash all my earnings. 
Ministry. Just this past Sunday, I was tasked to preach on the topic Aroma of Testimony, preaching focused on Christian living. Delivering the message is one thing, but preparing the whole manuscript is on a whole different level. It required me to read and research, meditate on what I'm discovering, and prayerfully and skillfully craft the message understandably. Of course, with God's help, I'm glad I was able to pull the preaching through. 
But that's just one of the ministry tasks I've been busy with. I was also mentoring one of our youth with our New Life Material. Our intention with the mentoring is for the mentees to learn as much as they can from the material, and pass it on to others in the process. With this, we can perpetuate the principle of "making disciples" as all Christians should be doing.
Well, life happens. It's not always fun and games. And I have to admit, being an adult means prioritizing, and doing what you think will benefit you more in the long run. 
But I'm glad writing is always there for me whenever I need to unload some of my thoughts. 
Until the next wind!