What Keeps a Relationship Strong
My girlfriend and I were discussing how to strengthen a couple's relationship. It was a very mature conversation that I am very eager to have. That topic was brought up when we learned about older couples having problems with their marriage. They've been together for God knows how long! It got us thinking, "how does it really feel to be in a relationship of 30-40-50 years or more?" We both wondered, "will all the affections dissipate?"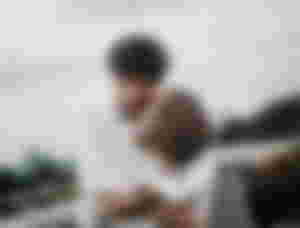 As a not yet married couple, we could only see from a distance. We both know married life is tough, and it is not a child's play full of laughter and happy moments. Adjustments must be prioritized. Needs are to be met. Expectations must be leveled. Disagreements are to be expected. There will be bumps along the way.
But we came up with realizations that every couple must engage in to forge their relationship. These are little things, but it serves as tiny amounts of glue that cements lives. These tiny amounts, when taken together, hold strong enough. Here are some:
This is easy while in the courtship and engagement stages but when kids come and bills pile up, this poses a challenge. However, no matter how long you've been together, dates become all the more significant. It doesn't have to be expensive. A walk in the park or simple dinner at fast food will do. While fancy dates are plausible, what matters is the bond you two are creating. Even if you already have children, make sure you spend time just the two of you. This not only strengthens your relationship, but you also become a positive influence on your children.
Open communication is an important key to a strong relationship. Most relationships fail due to a lack of clear communication. A husband may think that his provisions for the family is enough to express his love, and a wife may think that making sure there's food on the table is enough to show his respect - but when they are not communicated well according to the love language of the other party, things get worse. A husband needs more than being served food, and a wife needs more than a stipend. These needs should be addressed lest it will stifle the connection between them. How do they address these needs? Clear communication. The greatest enemy of communication is an assumption. Don't assume you know, ask and hear it yourself. 
This may sound a little steamy but it proves very practical and is full of wisdom. We are born sexual creatures, and marriage is the best way to express our urges. Lovemaking is not only for the consummation of marriage but also for a connection of the couple's souls and commitment to stay together. It is not just physical, but emotional and spiritual. Hence the verse, "the two become one". The problem goes when couples choose not to sleep together for whatever reason. This should not be. Strive to come home to sleep together. If you're married, the first and last person you should see every day is your spouse.
Regular "me time" is essential for emotional health, but "we time" is crucial for marital health. Strive to have fun together. Play games, laugh at each other's jokes. Be silly with each other. The problem is sometimes, we become too focused on our source of entertainment that we forget to involve our spouse. Countless hours were spent playing mobile games, watching Netflix or YouTube vlogs, or partying with friends while the spouse is left behind. This should not always be the case. Don't leave your partner behind.
I love the conversation my girlfriend and I had. It sparked ideas and realizations on my end that there's more to marriage than just sharing a house and living together. The relationship is of primary importance, and if you want to keep it, you have to put effort into it. You pray for your marriage, you fight for your marriage, you take it seriously. 
Image credits: Unsplash.com