Have you ever experienced waking up in the morning but instead of feeling rejuvenated, you feel exhausted, and wasted? Having experienced that countless times, I learned that the primary reason is not getting a sound sleep the night before. When you're well-rested, you wake up in a good mood, with a refreshed energy. You also perform well whether in school or the office.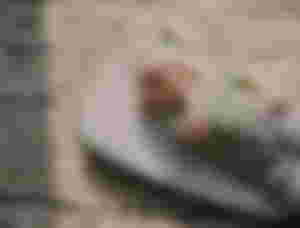 Here are some suggestions to improve your sleep:
Sometimes, we get bombarded with too many things that we need to do. Our office or school tasks linger with us as we prepare to sleep. When this happens, get a piece of paper and jot down your thoughts and to-do list to help you clear your brain and remind you of those things in the morning. 
This trick will not just help you wake up early and avoid morning procrastination, it will also help you sleep faster. Ditch the clock and position it where you can't see the time from your bed. The tendency when you can't sleep immediately is you count down the minutes. Thus, instead of falling asleep faster, you stay awake longer. For better results, ditch your gadgets as well!
We were told to count sheep whenever we can't sleep, but scientists at Oxford University have found out that imagining relaxing images do the job better. Think of a beach, a garden, a mountain view, or even a clear sky. 
I do this most of the time and it works. Taking a shower before bedtime can relax our muscles and prepare us for sleep. You may also try wearing socks. Some people claims that wearing socks to bed helps them sleep better. However, there are some contentions to that. Just do what seems best to you. 
I have a lavender-scented ointment that I put on my temple whenever I find it difficult to sleep. If you have a lavender spray, you may also put some on your pillow before you settle in. Lavender has been shown to help people relax and fall asleep faster. 
I don't know with some but I can't sleep with lights on. If you're like me, keep the lights low in the hour before you go to bed to prepare your mind and body for sleep mode. 
There was a time when I downloaded an app that plays nature sounds such as a brook, a bamboo forest, or chirping birds. These are called white noise. If you condition your body to go to bed to the sounds of white noise, your body will learn that when it hears that noise, it's time for bed. 
Late night meals don't only make you feel full, but also make it difficult for you to sleep. It might even wake you up throughout the night. Plus do yourself a favor by helping your metabolism healthy by not eating heavy meals before bedtime. 
Sleep is one of the best things we can fully enjoy. It recharges us, prepares us for the following day, and as even as we sleep our body repairs its damaged tissues and restores our cells. 
A bonus tip though: when I find it difficult to sleep, instead of counting sheep, I talk to the Shepherd. Meaning, I grab the time for extended prayer and quiet time. As soon as I'm done with my supplications, I'm almost always ready to hit the bed. 
What are your thoughts about this? Share in the comments below.
---
Hi, I am Marts! I am a writer, and aside from my stint here in read.cash, I also have my own blog - martsvalenzuela.com. I appreciate it if you pay me a visit! I plan on growing my readership as I learn to improve my craft and journey towards my passion to write and publish books that add value to people.
Let's rock!