I'm always fascinated with the account of the Macedonians in the Bible. The Bible mentions that despite the great poverty they were experiencing, they insisted on sharing their resources to fund the ministry. They were partners with Paul in the gospel. They don't have to - and they have a compelling reason not to do so. But they insisted and excelled in this act of giving. 
"Amid a very severe trial, their overflowing joy and their extreme poverty welled up in rich generosity. For I testify that they gave as much as they were able, and even beyond their ability." - 2 Corinthians 8:2-3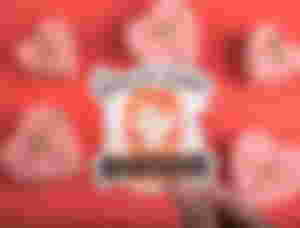 Giving is a discipline exercised by Christians and non-Christians alike. One can be generous without going to the church. We can name philanthropists who fund charities and donate to various causes. You don't need to belong to any religious organization to be generous. 
If you're a Bible-believing Christian like me, this post will resonate more with you. Let me share about the giving exemplified by the Macedonians. 
One-time giving is easy. We can give to fund-raisers and charities and solicitations. But when it comes to regularity, it would make a dent in our pockets. But in the case of the Macedonians, generosity is a lifestyle. Their secret: "They [Macedonians] gave themselves first of all to the Lord, and then by the will of God also to us." (v.5)
It is easy for the Macedonians to share their resources for the cause of the ministry because they know they are doing it for the Lord. Their lifestyles were changed when they surrendered their lives to the Lord, and their way of giving followed suit.
A lifestyle of giving means doing it regularly no matter what. In the case of the Macedonians, even in their extreme poverty, they wanted to help! It is not an issue of amount but an issue of the heart. The Macedonians raised the bar in generosity: even in hardships, they continued their lifestyle of giving. 
Another remarkable thing in Macedonian giving is the manner in how they did it: "and they exceeded our [Paul's] expectations!" It's one thing to give. It's another to give with excellence. But what does it mean to excel in giving?
We have to remember that they were experiencing extreme poverty during that time. Not only that, but the Macedonians prepared their gifts in advance! No one has to remind them. As a result, when Paul arrives, they are ready to hand the gifts over. 
Excellent giving is thinking in advance about how to give to others. Sometimes it means proactivity. My personal goal when I have my own family is to have a benevolent fund ready in case of people seeking help. Just as we desire excellence in other areas of life, we can also aim to be excellent in giving. 
They say that we can always give without loving, but we can never love without giving. To love is also to offer - first ourselves, then our resources. 
When it comes to our families or even our significant others, we can't imagine ourselves not giving anything to them. We offer them gifts without expecting anything in return. It makes us happy! 
But a tight-fisted person finds it hard to be happy giving. To him, it is a chore, a troublesome responsibility. A generous person is a happy person! 
Such is the case of the Macedonians. They love the Lord, the ministry, the church, and Paul! That's why they give, not out of compulsion, but because of love. 
We give because we have received. We can never give what we do not have. If the Macedonians could offer much despite their economic challenges, what could they have received to propel them to be generous? My answer: LOVE. That's why they can love back, as exemplified by their generosity.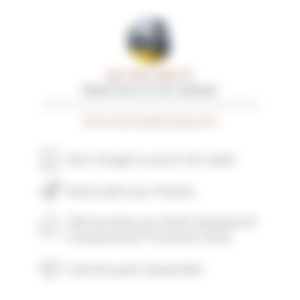 The test of generosity is not when we are abounding and don't need anything. The test is when we don't have anything. Generosity is not a one-time act but a lifestyle. It is to be done in excellence, not out of compulsion but out of love.