It's a common office scenario to see employees focused on their laptops or ledgers making reports or updating company records. Sometimes, you'll see them whispering words as they calculate or formulate words to type in. At other times, you will see them with a headset stuck on their ears implying they don't want to be disturbed. Other times, you'll see them eating, if that is allowed on their workstations because they function best when partnered with food. But the common thing about these scenarios is that these employees are all working hard and maximizing their time to be more productive.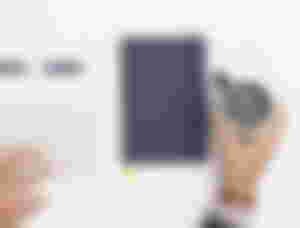 As an office employee, I try to find ways to finish my tasks in the fastest, most efficient way possible. This will give me ample time to relax in the next couple of hours. I hate working in a rushed environment. So as early as I can, I schedule and prioritize for better results. I can say, I always try work smart. 
But there is this old-fashioned belief that productivity is when employees' hands are full all the time. Employees are expected to work hard, to be always preoccupied with work. Unfortunately, this has become a norm in many countries. 
To discuss the difference between working hard and working smart is the same as differentiating between "living to work" and "working to live". One is about giving all his life for work, one is treating his work as a means to improve his living. 
I would like to share a few reasons why we should work smart more than work hard. 
Imagine a lumberjack who daily swings his ax to remove a tree. It will cost him his time and will sap his strength if he continues to do the task without thinking of ways to hasten and improve his productivity. Imagine him trying to bring down 100 trees! 
But if he tries to work smarter, he can either rent a chainsaw to hasten his work, hire some help to double the productivity, or do both! He can use all the leverage that he can think about to make his job easier. 
When you're doing a routine job in the office, you can try to systematize your day. Try to automate some tasks. Maximize the use of computer and mobile applications. Instead of relying on manual operations, with a little creativity, you can finish some, if not all, of your tasks in no time.
Imagine doing the same thing over and over. Waking up, going into the office, doing the same routine job, then get back home. You will lose your passion, you will wear yourself out. Chances are, you'll end up asking yourself, "Is there more to life than this?" 
But when you know how to work smart, you'll have more time to do other stuff. You have proven yourself useful and effective and you're positioning yourself for better opportunities. Given a chance, you might be promoted to more challenging work - something to rejuvenate your passion, and strengthen your skills. 
Just a reminder to bosses and employers: when people do their job in less time than necessary, it doesn't mean they're lazing around. They are just creative and skillful enough to finish what ought to be done. Reward them! Don't punish them with more work. Compensate their efficiency. They are your best employees. 
---
I would like to promote my ebooks that you can purchase with BCH! Other payment options are still in process. 
These ebooks are written in Taglish and proceeds will go directly to my wedding fund, yay! My ebooks are worth Php50.00 (~$1.00) but if you get both, you'll get them for just Php90.00 (less than $2.00). Thank you!
---
Hi, I am Marts! Aside from read.cash, I also run my blog - martsvalenzuela.com. I plan on growing my readership while learning to improve my craft and journey towards my passion to write and publish books that add value to people.
Carpe Diem!