Things weren't going well for me this week, and I feel a little bit down and frustrated. 
First, my phone was acting terribly since Saturday, and as of this writing, it is already bordering to become a paperweight. As a result, I have to regularly open my laptop just to check messages and answer calls. 
Next, I am having issues with my supposed work-from-home schedule for this Enhanced Community Quarantine. As expected, and as is the common complaint against WFH set-up, boundaries are seldom observed. I am getting anxious with household chores, office duties, and personal stuff getting mixed up. Plus, I'm again experiencing Zoom/Virtual meetings fatigue. Attending online classes for almost two years is a grueling feat, but things seem to not get any better anytime soon.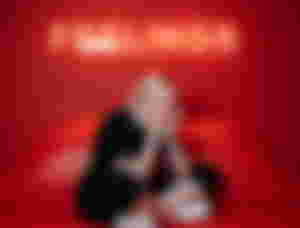 Finally, the stricter protocols and the looming outbreak of the Delta variant are becoming a nuisance. My uncles, both in their senior years and have compromised health, are the most vulnerable in our home. I can't help but get worried about their health. 
Due to the ECQ restrictions, and for the safety of both our families, me and my girlfriend opted not to meet frequently. But we season our day to day with constant communication. We sometimes watch a movie together, thanks to the Rave app. Sometimes, we just agree to read books and discuss what we have learned. These and other small talks bolster relationships and keep our sanity.
When I shared with her all the things that are bothering me, I was glad to be welcomed with a listening ear. It's normal to expect a cold shoulder or a shallow counsel, especially now that we are all undergoing collective anxiety due to the pandemic. But despite her issues and concerns, most of them I am personally aware of, she is willing to listen with a caring and understanding attitude. 
It's easy to sympathize and offer pity but to empathize is a different kind of attitude. If you're looking for someone to be a friend or a partner in life, look for someone who knows how to listen - be it your victories, pains, issues, questions, successes, doubts - all things both good and bad.
Sometimes, we'd rather keep our problems to ourselves. We want to spare people from our drama. Yes, it helps, if we want to project an image that we're perfect and problem-proof. But we aren't. And most of those who pretend to be always OK end up fooling themselves and hurting themselves even more. 
That's why we need someone who knows how to listen. Because no matter how strong we think we are, we need to unload our pain and frustrations. We need a shoulder to cry on. Someone who will embrace us when we are not OK, someone who will assure us that they are on our side and will never leave us, and someone to remind us that problems are pretty much normal and it doesn't make us less of a human. Listeners are a good catch!
But those who don't know how to listen are either hurt deep inside, confused, or plain selfish. They shut people off. I believe they need to be healed first from something before they can learn to open up. I'm not saying they're not good enough, but it might take time to unearth the "listening ear" in them. 
In this season when we are all in need of assurance that things will go well very soon, that we will soon go back to our happy normal lives, we need listeners. We need to watch each others' backs, if not carry each others' burdens. We are all in this together.
If you've found a friend or a special someone who knows how to listen, consider yourself blessed. In return, be the same to that person. Return the favor and make that person feel blessed as well. 
Photo credits: Unsplash.com
---
I would like to promote my ebooks that you can purchase with BCH! Other payment options are still in process. 
These ebooks are written in Taglish and proceeds will go directly to my wedding fund, yay! My ebooks are worth Php50.00 (~$1.00) but if you get both, you'll get them for just Php90.00 (less than $2.00). Thank you!
---
Hi, I am Marts! Aside from read.cash, I also run my blog - martsvalenzuela.com. I plan on growing my readership while learning to improve my craft and journey towards my passion to write and publish books that add value to people.
Carpe Diem!