Life before the Internet is way too different, I may say. As a kid who grew up in the 90s, I remember how I had genuine laughter then prompted by genuine conversations and friendships. I may not easily remember the names of my childhood friends back then, but I can still vividly remember the memories we shared.
Who needs PSPs and computer games when you can enjoy time playing cards, marbles, or even hopscotch? Our music then came from the heart and is all about love. I can remember that it was the boyband era back then! Unlike today, the music industry is filled with songs about lust, perversion, and non-sense topics. Watching TV shows are great too! Since not all homes have their own TV sets, the whole community gathers in a neighbor's living room (pun intended) to watch their favorite Mexican telenovelas. Real conversations ensue.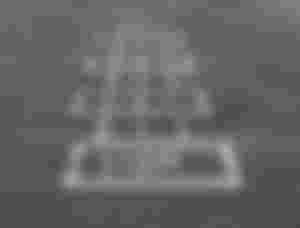 Nightlife is fun as well. As a kid, my friends and I will play hide and seek while it is dark, and if it is Christmas season, we go around the neighborhood singing Christmas carols for a minimal donation. Life then was simple yet fun. It was never boring. Friendships are real, not confined within the social media realm.
Life before the internet is now history, but from time to time, it is exciting and exhilarating to have a glimpse back on my 90s days. It is a story worth telling to my kids in the future.
But I love the social media generation as well!
It is easier to catch up with friends and relatives who live a couple of miles from you. You can always set virtual meetups without getting outside of your home. Even those who are traveling can join the conversation. Communication has never been easier! Distance is no longer an issue.
Especially for those in a relationship. Internet is a huge blessing! They no longer have to rely on snail mails and telegrams. With just a video call away, the distance is bridged. The only thing they have to consider is the time difference. But who cares? Love is sacrifice.
When it comes to games, everything is just an install and a few clicks away. Before we have to rely on our creativity as we play with mud, plastics, straws, and papers, now we are amused with vivid graphics and astounding gameplay. We are living in a generation where everything is easily accessible, of course, if you have the means.
Food? You can opt for online deliveries. Music? No more manual rewinding of cassette tapes and requesting on radio stations. You can play any music you like on-demand, even on repeat! Movies? No more queuing at the video rental shops. All you have to do is to subscribe in your favorite streaming sites. Or go to YouTube instead!
The Internet era has given us too much that people in the past had never imagined possible.
But there is a catch.
Too much dependency on technology may draw us away from genuine, organic relationships. When we are too preoccupied with our gadgets, we forget the people around us. We forget that our grandparents need attention. Perhaps they don't have any social media accounts to connect us with, and even if they do, they would rather have us physically than virtually.
We forget that friendships are forged by real conversations, not by simple hi's and hello's through private messages. It's not that virtual conversations are not real. But we must not just bridge the distance. We must cross that bridge.
Life before the internet teaches us something.
Life today, in a very advanced generation, blesses us with great things.
But above all these, relationships remain of primary importance.