The Christmas season is fast approaching! In a few days, we will again be exposed to various sales online, in malls and tiangges. Somehow, we will have a little extra for the season. But if we're not careful, we might lose money regretfully on unnecessary purchases. 
I've been a victim of impulse buying. The urge is stronger during Christmas when I know I have a little more to spend, and I look forward to possible inflow in days. From books to gadgets to personal stuff that served no purpose to me, it seemed like I burned my hard-earned money on unimportant things.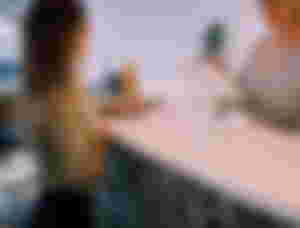 But I'm learning! And somehow, I learned a few lessons on how to resist buying things on impulse. 
They say that if you don't stand for something, you'll fall for everything. The same thing goes with our finances. If we don't aim for our priorities, we'll fall for every marketing ploy offered to us. 
When browsing books online, I am attracted to books with catchy titles and written by known authors. But upon purchase, I realize after a few chapters that the book does not resonate with me nor is helpful to my ministry.
As soon as you receive your salary or allowance, it helps to decide in advance how you're going to spend it. If you have bills due and loans to pay, it is a must to prioritize them more than leisure trips or expensive lunch outs. 
This one goes hand in hand with the previous tip. A budget is telling your money where you want it to go. If we don't have a budget, it's just a matter of time until we make a wrong financial decision. 
When going to book fairs, I set aside a certain amount for all my needs. To keep me from overspending, I research in advance all the possible book titles, if possible. But in the absence of advanced knowledge, I rely on my budget. 
Budgeting doesn't always mean you have to have a detailed list of all your expenses and needs. It may also come in percentages or specific amounts. The bottom line is don't overspend on what you prepared in advance. Keeping a budget intact will help you resist impulse buying. 
This one's practical. If you tend to be impulsive on your expenses, limiting your exposure to temptations is a big help. You may uninstall shopping apps on your smartphones or unsubscribe to some newsletters. You can also minimize your TV intake. Being exposed to your triggers will only make you feel like you must buy something you don't need. 
I encourage you to watch Netflix's Social Dilemma. It explains how social media algorithms shape and influence our behavior, including our choices on purchases, politics, and relationships, among others. So limiting your exposure to these algorithms may help you address impulse buying. 
While it's commendable to be spendthrift and resist the urge to buy things on impulse, it's not healthy to be too hard on yourself. Do not deny yourself the joy that comes from the fruits of your labor. Treat yourself from time to time. But if you feel guilty whenever you buy something for yourself, consider your occasional purchases as a reward to look forward to whenever you finish a project or reach a milestone in life.  
Life should not be all work and no play. Also, it should not be all play and no work. There should be balance. You deserve those shoes you're checking for a while now. You deserve those branded shirts! But make sure you're in the budget and you're doing it occasionally.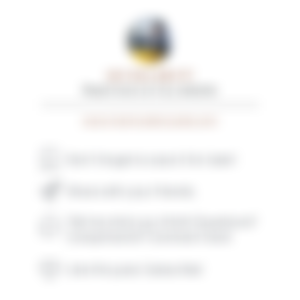 Do you have other tips to add? Feel free to share in the comments below!