Do It Afraid: Tackle New Challenges
Early this month, my former Bible school teacher (now the Academic Dean) offered me a teaching invitation to my alma mater. I was hesitant at first because I still haven't taken any Masters' units and I just graduated from bible school. But after days of prayer and careful consideration, I took her challenge. 
The subject I was asked to teach is Technical Writing and Research in the context of theological and biblical studies. Though I am still quite unsure of my skills, I grabbed the opportunity for various reasons: for personal improvement, as a stepping stone to further teaching assignments, and of course, as an added side hustle.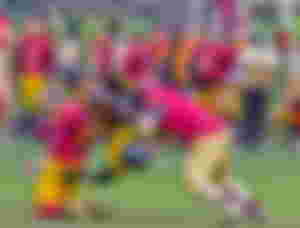 The only credential I have in teaching the said subject is my exposure to publications and being a co-writer in a published devotional book. Aside from that, all I do is desktop publishing, ebook creation, and blogging. But compared to the teachers who handled the said subject, I am still leagues away. 
But as I mentioned, even if you feel overwhelmed and afraid, still tackle your challenges. 
I mentioned in some of my blogs that it is my goal to teach in Bible school full-time. I am already preparing myself by planning to take up a Master's degree next academic year. But the invitation came too early. Startled, but I feel elated. I know the profile of students I am expecting. Others may be a bit intimidating, others too young, while a few are in need of frequent assistance when it comes to technology. But unless I embrace all my inhibitions, I will not grow in this area of career and ministry development. I need to learn how to deal with different people. I need to come out of my shell. Because only when I step out in the open I will be able to discover the areas I need to improve on. It's a plus that I'll be able to meet new faces!
Sometimes we think we have to figure all things out before we take the first step. But when we do this, we are not just wasting time and opportunities, but we are also waiting for a time that might never happen in the first place. Do things right away, and let things unfold before your very eyes. You don't have to wait for perfection - have things perfected along the way. The best teachers always came prepared, but they're not perfect on the first try. But by constant exposure to their craft, they become better and better until they are excellent. Learning and expertise don't happen overnight. It happens along the way!
Some people are swallowed by their fear and inhibitions that they drown the dreams inside them. They're supposed to be the brightest engineer, the smartest IT specialist, the best accountant in town, but their potential was hidden behind their refusal to take the first step. "I'm afraid I might fail!" They say. But who cares? If you fail on the first try, there's no shame in that. But along the way, you'll get better. What's shameful is when you choose to stagnate because you're afraid - eventually wasting the entrustments of talent and potential God has given you.
Do it afraid. Fear is natural, fear is universal, but you need to get through that curtain of fear to see what's waiting for you behind. What if our fears are just open doors waiting to be opened? Turn that knob! What awaits you is bigger than the fear that holds you back. And when you did, you'll no longer be the same. 
Ready, set, tackle!
Image Credits: Unsplash.com