In our office, we gather every Tuesday for an office devotion where we discuss what we learned from the previous Sunday's preaching. As a premise, I work in a church office as a bookkeeper. From time to time, aside from making sense out of the church's accounting books, I am also assigned to preach, teach and do some tasks needed in the ministry.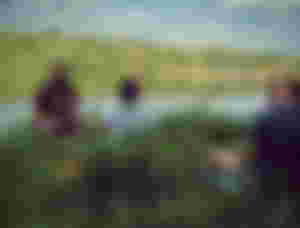 When it was my turn to share as we were discussing last Sunday's preaching on conflicts and pride and how it affects relationships, I felt the urge to share what I've been hiding from my officemates for a long time. I confessed how hard it is for me to say NO. 
I am a people pleaser. I do this not really to receive material favors from people, but so that I can keep my relationships in order. I don't like conflicts, and I find it hard to confront people. Asserting my rights when people try to take advantage is also a big deal to me. I have to admit, sometimes I am not true to myself. 
We can all agree that it is important to be true to ourselves. But why? Here are some reasons.
When you are not true to yourself, the tendency is you are living a life that is different from who you are. You squeeze yourself into a personality box and you are forced to maintain that personality until it hurts you deep within. Life is better when you don't have to pretend. You feel free!
An inauthentic person lacks integrity. He can't be trusted, because he is not even true with what he feels. No one wants to be around a person who says one thing but acts another. But a person of integrity is respected. 
Heartaches follow a person who is not true to what he feels. I can attest to this. I always say YES but deep inside I want to say NO. And when I do the thing that is asked of me, I get furious within. I hate the feeling. If only I voiced my sentiments then, I could have spared myself from emotional setbacks.
Having loads of emotional burdens keeping you awake might translate to poor health. You carry an unnecessary weight that should be dealt with long ago. But when you are at peace with yourself and how you feel, it will radiate in your countenance. 
Friendships that last are characterized by authenticity and accountability. You can't be accountable when there's pretension around. But when you are authentic, you will attract the right people, who may, in turn, be your friends for keeps. 
These realizations also serve as my notes to myself. I have more to learn about being true and authentic to what I feel. But I'm glad that the issue surfaced because I now know that I need to work on this very soon. 
---
Hi, I am Marts! I am a writer, and aside from my stint here in read.cash, I also have my own blog - martsvalenzuela.com. I appreciate it if you pay me a visit! I plan on growing my readership as I learn to improve my craft and journey towards my passion to write and publish books that add value to people.
Let's rock!