Plans for the Month of April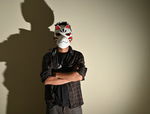 1 year ago
(Last updated:

11 months ago

)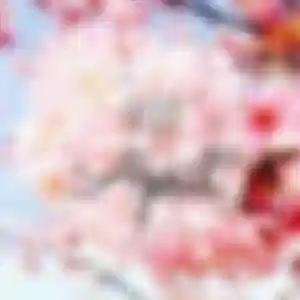 April is a month filled with possibilities. This is the perfect moment to start thinking about what you want for yourself and your family in the years ahead of you. Consider making a list of your goals for the upcoming year, as well as your goals for the month ahead of time.
The fact that people must plan their life and take action at the same time is something that is frequently overlooked. Invest sometime this month in compiling a list of goals and objectives that you would like to achieve. Every day, make an effort to do one item on this list. Not only will this be a convenient way to get things done around the house, but it will also assist you in your personal development.
You should think about getting rid of any poor habits you have established over the years and beginning the process of creating new habits that will be beneficial to your life in the long run. In the case of fast food, for example, try substituting it with more nutritious options such as fruits and vegetables on a daily basis. If you are the type of person who sits in front of the television all day, attempt to reduce the amount of time you spend watching television by walking outside or doing something else instead.
This month will be extremely hectic, especially for me, due to the large number of events that will take place during the month. First and foremost, in my academic life, we have already begun creating research projects, and there will be a title defense on April 11, which will keep me extremely busy during those days.
I understand that not everyone observes Holy Week, but for Christians, it is a time to be remembered and celebrated. According to the Bible, Holy Week encompasses the period from the birth of Jesus Christ through his death, as well as the redemption of humanity from its sins. Following that, the last day of Holy Week will also serve as the official start of the Easter season.
Following that is the birthday celebration of my youngest brother, who will turn 5 this year on the 21st of April, which will coincide with the celebration of my parents' wedding anniversary, which will mark 21 years on the same day. It is necessary to celebrate throughout these days, and I will most likely be busy preparing during this day.
Following that, we will have our midterm examination, which one of our professors has already informed us will take place on April 20-22, assuming there will be no further postponement, according to our schedule. This news caused us to fear, not only me, but also my classmates, because we had only assumed that the semester had just begun, while in fact it was already in the middle of the semester. As a result, we will most likely be occupied with reviewing in preparation for our midterm examination.
That concludes the list of activities scheduled for the month of April. In addition, try establishing a list of things you'd like to do this month and devising a strategy for achieving those objectives. It is critical that you follow through with your plan once you have started. It doesn't matter how good you are. We may be experiencing difficulties, but I am confident that we will overcome them and continue on our road.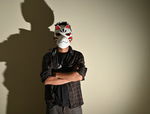 1 year ago
(Last updated:

11 months ago

)