Thursday - November 5, 2020
Many of us do not know what to do when there is a storm so sometimes we do not prepare for what might happen. Storms are dangerous and can cause great damage due to storms, wind damage, and flooding.
The last typhoon we call typhoon Rolly we did not expect to be so strong and it affected us especially in the areas affected by typhoon Rolly. Many of our countrymen are mourning today. According to ABS-CBN News, at least 6 people were killed and 4 others were injured in the ravages of typhoon Rolly in Catanduanes, where the typhoon first landfall early Sunday morning. What about other places? Rolly affected 15,000 families, which is considered the strongest storm in the world this year. Many houses and buildings were destroyed. Trees fell and there was a landslide. To this day, there is still no line of communication and electricity due to typhoon Rolly. That is why our countrymen are going through so much hardship today.
Just entering the year 2020 until now, many storms of life have come to all of us. Volcanic eruptions, pandemics that are still going on, the sickness and loss of loved ones, severe storms, and sometimes earthquakes. These are just a few of the storms of life that each of us experiences, a storm we never expected to happen in a single year.
There are already dedicated names of Storms annually and it changes every time Fourth year. These are the order of the names of the typhoons this year according to PAG-ASA.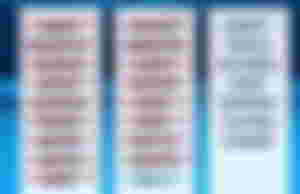 Repair broken roofs or part of the house/building.

Store valuables, food, water in the unreachable area of water.

Make it a habit to listen to the radio or watch TV for regular announcements or warnings about the state of the upcoming typhoon or to keep in touch with neighbors;

Make sure there are emergency supplies in the unreadable container.

Fill the container with water, put extra clothes, cans, candles, matches, batteries, and other valuables in a plastic bag.

Beware of storm eyes. This is the sudden cessation of wind and rain and the calm of the surroundings in one place. This signals that after about 2 hours the stronger wind and rain will return.

Stay indoors until the storm is over but when signal 3 or 4 is near or near the sea it is necessary to evacuate, make sure the house is turned off, the gas tank is closed, and the door is locked.

Find out the Rainfall Warning Signal.
Avoid damaged buildings

Avoid floods and those that are damaged or fallen power cord

Be careful when drinking contaminated water

Assist victims.

For small wounds, give first aid.

Seek necessary medical assistance
Suppose your area can be flooded - If there is a threat of a storm surge or flooding in your area, make sure you are always on hand focused to check out the latest news and be prepared for an emergency evacuation.

Be careful if you are on the underground floor (subway, shopping mall, and parking lot) are at risk of flooding.

When the Government issues an 'Evacuation Advisory', act as a group

When issuing it, lock your home, and encourage your neighbors who evacuated and walked together. Appropriate to use sports shoes or trekking walking shoes on a flooded road.

When issuing 'Evacuation Preparation Information', immediately assist those in need of evacuation assistance. For example, the elderly, the disabled, families with small children, etc.) and evacuate to a safer place (example: take refuge in a high place, relative's house, public welfare facility, etc.)
Prepare a flashlight and food When a typhoon passes through your area, the water supply, and electricity. To be prepared for this event, make sure you have a flashlight and radio (for receiving information) at home. Store food and water for someday if you please you can not go out to shop.

Move household goods to the top of the pouch Household goods are damaged when read. Transfer essential household goods to the higher pouch as flood protection.
So we must know a lot during storms so that we can prepare for what might happen so it is tiring and depressing but we always remember what our Scriptures say. God is our strength and refuge, only in Him can we trust that no matter what we go through in life, God is always there to support us. Let us continue to believe and have faith because God Almighty is with us.
Amen!