We do not notice that the number of BCH users is increasing.
Especially when entering the read.cash platform. We have learned a lot about BCH, who is its founder, we know who are the enthusiasts who use BCH.
How important it is for you to pay attention to Bitcoin Cash?
Bitcoin Cash's cryptocurrency allows users to make faster transaction times and lower transaction fees.
-Yes, this is right, we discovered that BCH is just a low fee every time we withdraw from this site and it comes quickly but it depends on the BCH wallet you use. Because based on my experience when I used coins.ph, 1-2 hours before my withdrawal came from my BCH wallet. It is normal? Please answer it in the comment section.
BitcoinCash is recognized worldwide. BitcoinCash being bought here in the Philippines is just like Bitcoin Cash in any part of the world.
-Yes, bitcoin cash has been recognized especially in the Philippines, because we know that many Filipinos already use this site, in this way they have recognized Bitcoin Cash. I also have compatriots who do business or project that involves BCH and I am one of them who thought and did a project mode of payment is BCH. So, we spread all over the world that BCH is one of the developing ones someday.
BitcoinCash shipping is cheap and easy - BitcoinCash can be transmitted from one part of the world to the other, and its cost is relatively cheap, compared to those paid for remittance at a bank or remittance center and such as online exchanges, peer-to-peer, and marketplaces.
-That's right, even if you do not leave the house to send money to a relative or go to the bank to send the money to the ATM. Because through the BCH address it can first be sent or transferred to your relative even if you are sitting at home. As I did a project, even if my customers no longer come here at home, they can pay me through an online BCH wallet.
So, if you notice that this is just one of the reasons why I said: "BCH is the win" because of the benefits they gave us. I know this is one of the cryptocurrency that will one day rise and be recognized by the whole world. If you notice that the stats of users here in read.cash is increasing so it means that these users are using BCH because of this platform. If there are more users here, BCH will definitely be recognized quickly.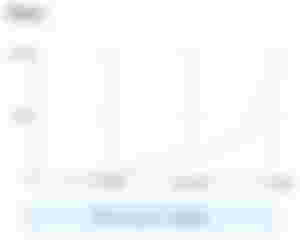 One day we will all shout out to the world that "BCH for the win". So, I will wait for this day to really happen. Let's just believe in BCH users and do projects about it. To spread it and increase the number of BCH users.
Thank you very much!