Setting Goals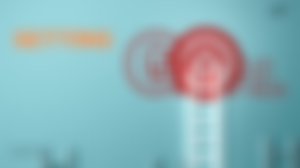 August 04, 2022
How is everyone's July going by the way? Hello, all you lovely members of the Read Cash community. Time passes by so quickly, and the current month is August; I am really glad that we are still together as a single unit after all these years. I have faith that you will always be there for me to lend your support as I continue on my path.
You may have noticed that I haven't published any posts during the previous two days, and you may be wondering why. When in doubt, I choose to get some rest first. Because I realized that during the previous month, I posted an article nearly every single day, And as I was relaxing for those two days, a brilliant concept came to me.
I realized that we are also human and that we require rest, so I made the decision to designate Wednesday and Sunday as days off. This gives me a chance to relax while simultaneously giving me time to work on my schoolwork. It's possible that this month and the months that follow will be incredibly stressful and busy for me.
In addition to this, I would like to set a goal for myself to write one story each month, and I will publish the completed narrative on the 15th of each month.
Before I go any further, I just wanted to take a moment to show my appreciation to all of my supporters, including my sponsors, subscribers, upvoters, friends, and readers.

I count it as a great blessing that I was able to find you all; gratitude fills my heart.

You should read some of their work because they are all really good auth ors.
One article per day, with Wednesday and Sunday being the exceptions.
Every day, you should read between seven and ten articles.
Get more people to subscribe.
Observing and reading about the successes of other authors provides me with motivation since I know that they are able to achieve their goals despite having very busy schedules; this drives me to work even harder on my own writing. I have high hopes that the green robot will not become worn out from handing out encouraging tokens. For the coming month, it is my goal that you will be kind to me and provide guidance right up until the very end.
Disclaimer:All texts are mine and original, as stated. Any resemblance to other content is entirely coincidental, as is any similarity. Jht