Love LOVE love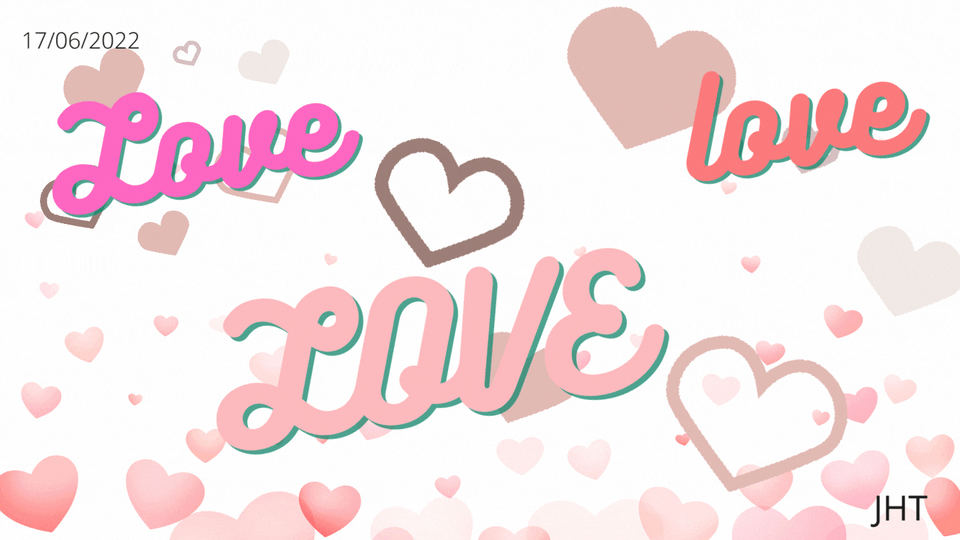 Date: June 17,2022
Today and yesterday were very wonderful days for me because I was so happy that my first highest tip per article had been achieved. To all my subscribers and readers out there, Thank you very much again for your support. I would also thank you for the read.cash platform for giving me a chance to share my talents (which is writing) and giving a tip.
So back to the main topic. For today I will gonna write an article about love. Maybe one of you, or my old readers, subscribers has noticed that I haven't written an article about love yet. Don't say I'm bitter when it comes to love. Love is not just for two people. Also, it is not just romance, but it is for all of us. 
We perceive love as a bundle of feelings. Love may also refer to thoughts or activities that demonstrate your regard for someone. Everyone desires a sense of love. It helps them feel happy and cheerful. Love can have a different meaning and every person may vary. Everyone wants to be loved. perhaps none of us is unloved. (I hope it's true, but why did she leave me..lol )
My first experience of love is at birth. The bond that I formed with my parents is one of the purest. My Parents loved me from the moment I was born, and this love grew stronger as I got older. They care for us  (with my brother), and they help us improve and discover our skills. As we grow older, we learn to become more independent and do not need our parents as much. However, they are always there when we need them, and they always guide us . 
Moving on with our lives and forgetting about them affects them, and they feel lonely. We need to be there for them like they were with us.
My brother may not say, "I love you," but I know he loves me.  We do not always get along and fight constantly, but the love between us is the strongest. Despite all the insults and arguments, I feel that he will always defend me and keep me safe. We are partners in crime ..hahaha..lol..
So my topic is also love. I will also say here the deserving love for me, I think.
A love that I deserve
( searching for the love of my life here @read.cash ) lol..
I deserve someone who does not only make me feel better but makes me want to be better. She supports my goals.  When I'm about to give up, she'd be my cheerleader. She would keep me motivated all the way.
I deserve someone who is utterly obsessed with me. She randomly cooks foods because she knows it would make me smile. She would drive/travel just to see me for an hour because she misses me. She would text me good morning not because she feels obligated to do so but because I am the first thing on her mind from the moment she wakes up.
I deserve to be treated like a choice, not an option. I am not someone's "maybe." She would treat me like a priority. She would love me consistently. She would always be there, especially whenever I needed her. She would make an effort to be with me. Lastly, she would show me that I am her one and only.
________________________
By the way, Its title would have been all about love. I got it in the write everyday 1-month challenge. So I want to give credit to the real owner of the idea. I can't remember the name anymore. I only saw it yesterday, but I can't find it in my notification.  Thanks ..sending hearts to you. Sponsors of MaritessNgBuhayMo