Lighting up everyone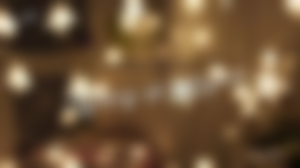 November 18,2022
Once again, I'd want to extend a warm greeting and ask how you're enjoying your day. Today was a hectic day for me.
Everyone goes through different experiences in life, but I want to encourage you in whatever you're going through right now. Today's article is an inspiration. DON'T BE SO HARD ON YOURSELF!
You need to forgive yourself. Put an end to your self-criticism. Develop a deeper affection for who you are.
Forgive yourself the next time you have a negative feeling about something, regardless of what it is.
Before I go any further, I just wanted to take a moment to show my appreciation to all of my supporters, including my sponsors, subscribers, upvoters, friends, and readers.

I count it as a great blessing that I was able to find you all; gratitude fills my heart.

You should read some of their work because they are all really good authors.
Forgive yourself for passing judgment on other people and for having expectations of what they should be like.
Please forgive yourself for being so critical of your actions.

Forgive yourself for being incorrect.

Please forgive yourself for your ignorance when you were younger.
Try going without that load for a while and see what a difference it makes in your day-to-day existence.
Better, right?
A reminder:
Sometimes people have unrealistic expectations about how much they can do in one year and be unrealistic about what you think you can do in ten years. Don't be in a hurry; remember that good things take time. Unless you want to ruin everything you've been working on, that is.
I absolutely adore how people hold themselves to a high level, but if you truly clear your mind, you'll see that... Consider the fact that this is not a high standard; rather, it is referred to as perfection. It's alright to make errors since everyone does it. I appreciate you taking the time to read my essay.
Join me at:
Disclaimer:All texts are mine and original, as stated. Any resemblance to other content is entirely coincidental, as is any similarity.
Copyright © 2022 JHT — All Rights Reserved