I don't know what the title is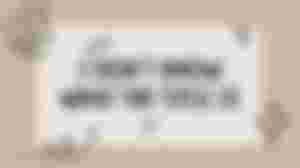 September 1, 2022
Good morning to all! I hope everything is fine and in order. I had the idea that I couldn't write and publish an article today because I'm too busy with school-related things. I'm therefore taking use of the fact that I'm free this September 1 from 8:30 to 9:15 am so I decided to compose article and give you all my life update.
I thought there was no school today because there was a typhoon that entered the PAR (Philippine Area of Responsibility) of the Philippines.. But Thank God because it will not hit the land. It was said in the news that it is very strong and it is categorized as a super typhoon.. It's terrible. I can't imagine if it will hit here.
So let's go back to the main topic.. Since our class started, I've probably done about 30 activities.. And this is where I feel like I'm really a college student now.. Lol.. And those I see memes on social media. The 11:59pm time are legit.. And also the pancit canton is super legit.. I just experienced cooking pancit canton at 2 am in the morning.. Haha.. And that is just for my dinner.. It's so hard to be a college student so many people drop out and work right away because it's so hard to be a college student and add to it the hardships of life today.. You really have to choose : continue or stop and make money..
Before I go any further, I just wanted to take a moment to show my appreciation to all of my supporters, including my sponsors, subscribers, upvoters, friends, and readers.

I count it as a great blessing that I was able to find you all; gratitude fills my heart.

You should read some of their work because they are all really good authors.
So I think that is all I can share right now because I need to enter now on my class so next time again..
But it looks like I will be busy in the upcoming weeks again because our Prelim Examination is fastly approaching.. So see you again but I don't know when.. Lol
I am also quite concerned about what I have read and heard about kidnapping . I'm hoping that the negative things end because they've caused a lot of concern, especially for parents who are separated from their kids. We must look after ourselves and maintain constant vigilance.
Join me at:
Disclaimer:All texts are mine and original, as stated. Any resemblance to other content is entirely coincidental, as is any similarity. Copyright © 2022 JHT — All Rights Reserved