Health is my only wealth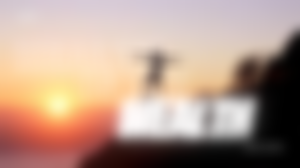 November 9,2022
I did some research lately on some people who claim to be at least slightly health-educated and found that they recommend drinking water on an empty stomach first thing in the morning before taking anything else. (researcher yarn.. Lol) My stomach felt off at first as I tried to see if I could pull it off, so I abandoned that endeavor. Despite this, I remained with this treatment until I reached a point where I could tolerate it.
Consuming water has beneficial effects, regardless of the state of your stomach, whether it be full or empty. Water is the most effective beverage for quenching your thirst and treating a wide variety of conditions. It is important that you be aware that consuming water first thing in the morning is beneficial to your health. The first thing that Japanese people do when they get up is to sip a glass of water as part of their culture.
There are characteristics of water that, when present, can be beneficial to one's health. Consuming water first thing in the morning can provide a number of benefits, including the following:
Reduces the occurrence of headaches
One of the biggest reasons that people have headaches is because they do not drink enough water on a daily basis. Dehydration is a leading contributor of headaches. Not only can drinking water alleviate headache pain, but it also eliminates bad breath and other oral health problems.
Stimulates the sense of hunger
When drinking water first thing in the morning on an empty stomach, your body will expel all of the garbage that had been sitting in the stomach, and you will begin to feel hungry after this process is complete. This causes you to have a greater desire for eating.
Boosts Energy
When water is consumed on an empty stomach, it speeds up the rate at which red blood cells fill, which in turn raises the amount of energy that is available to the body. So this means that we will gonna survive by just drinking a water
Increases Your Body's Metabolism
Someone who is trying to lose weight should drink enough of water in order to speed up their metabolism. Consuming water before a meal is associated with a roughly 25% increase in metabolic rate. A more efficient digestive system also makes a contribution to a weight loss that is both healthful and sustainable. (I tried this recently and it is very effective in losing weight)
Contributes to a Healthy Weight Loss
Due to the absence of calories in water, it is essential to maintain proper hydration when following a diet in order to facilitate weight reduction. In addition to this, it neutralizes the acidity in the environment and eradicates any toxins. Because water speeds up your metabolism, your body will choose to burn through calories at a faster rate. This is without a doubt one of the most effective approaches to shedding extra pounds.
Promotes the Growth of Healthy Hair
Consuming adequate amounts of water is another component that plays a role in keeping healthy and shiny hair. Drinking insufficient amounts of water can cause your hair to become brittle and fragile. This is because water accounts for up to one-fourth of the hair's composition. Consuming water on a consistent basis enhances and improves the quality of hair.
Prevents the formation of kidney stones
If you drink water first thing in the morning, you will reduce your risk of developing kidney stones. Additionally, infections of the bladder are prevented. Because water dilutes acids, this prevents kidney stones from developing in the kidneys.
Improves immune system
Consuming water helps the body flush out all of the toxins in the environment and prevents the spread of disease. In the long run, this strengthens the immune system and guards the body against a wide variety of ailments.
In order to get these benefits, you should begin each day by drinking a glass of water on an empty stomach.
Join me at:
Noise, Read Cash, Hive, noise.app
Disclaimer:All texts are mine and original, as stated. Any resemblance to other content is entirely coincidental, as is any similarity. Copyright © 2022 JHT — All Rights Reserved