Everyday Productive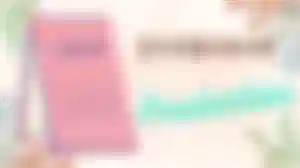 Date: June 14,2022
Ohh hi . Today is a very wonderful day. It is good to start this day with a cup of coffee..#cofee lover
Or maybe you are also one of those who know nothing but sleep all day or the type you want to move, but your body doesn't want to get along. So today I am sharing some tips to become productive every day
Manage your energy, not your time.
If you think about it, you'll probably notice that you're better at particular activities at certain times. What kind of energy do you have first thing in the morning? Afternoon? Evening? Determine which jobs are best suited for each energy level and time of day. For me I start my day with a cup of coffee. And I watch a Netflix series. Then in the afternoon, I prefer doing the activities that spend a lot of my energy, like doing laundry, mopping the floors, and other household chores. So that in the evening I fall asleep quickly.
Prepare the night before.
If you only do one thing each day then spend a few minutes each night organizing your to–do list for tomorrow. When I do it right, I'll outline the article I'm going to write the next day and develop a short list of the most important items for me to accomplish. ( This is better to apply when you have an important event to do in a day, but it's up to you if you want to do it every night ) Take note: the unplanned happens more than the planned..lol
Don't open email until noon. (do this every weekends)
Sounds simple, right.? But if you are a student like me, Don't do this.lol. I almost zeroed in on the quiz because of this. Nobody is going to email you about a true emergency (a death in the family, etc.), so leave your email alone for the first few hours. Use weekends as a family day and leave workloads every week(MTWThF).
Turn off your cellphone
This eliminates the urge to check text messages, Facebook, Twitter, and so on. This simple strategy eliminates the likelihood of slipping into half–work where you waste time dividing your attention among meaningless tasks.
Work in a cool place.
Have you ever noticed how you feel groggy and sluggish in a hot room? Turning the temperature down or moving to a cooler place is an easy way to focus your mind and body.
Sit up or stand up.
Sit up straight or stand up, and you'll find that you can breathe easier and more fully. As a result, your brain will get more oxygen, and you'll be able to concentrate better. In addition, make yourself more comfortable.
"pre–game routine"
This is the most important part "pre-game routine. "This serves as a morning ritual. I can say it is a signal routine. This tiny routine signals to your brain that it's time to get into work mode or exercise mode, or whatever mode you need to be in to accomplish your task. Additionally, a pre-game routine helps you overcome a lack of motivation and get things done even when you don't feel like it. Sponsors of MaritessNgBuhayMo