Who do they think they are?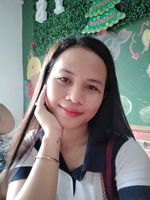 My evening ain't good but I wish yours is great. Happy Monday! Weekend is done in just a snap. We went to Clea's pedia this morning to check her up because I was worried of her having mild cough sometimes I can feel a vibration when I touch her back. This occurence doesn't happen everyday but as a first-time mom, it gives me peace if I consult her pedia everything I observed. I chatted her pedia about the matter and she told me to bring Clea to her clinic today. We are there on time and we still waited for an hour I guess for her doctor to start the check-up. We are 10th on the list so we waited for a while to be called. It was already 12:30 when we were called and we are welcomed by her pedia with a wide smile and she was happy to see Clea again. She asked me if she constantly coughs or if she sneezes most of the time which I replied, "sometimes".
Her pedia put the stethoscope on her chest and back and she told us there's no phlegm found. She also told us that it's normal for babies to have cough and cold because that's how their bodies react to weather changes. The sound like vibration is also normal for babies and it doesn't occur most of the time. Because of that, her pedia did not prescribed her new medicines. She just told us to continue with her vitamins. I was also kinda annoyed because my partner kept on teasing me and labeled me as paranoid that Clea's pedia laughed. Whatever! Now I can sleep safe and sound knowing that Clea is fine.
After the check-up, my partner decided to go to his parents' house so they can see Clea. Well, even if I don't want to, I just agreed so he won't feel that I don't like to be in their place because of some major reasons. We arrived here in his parent's place at 1 PM. Her mom came to carry Clea with a wide smile which I found kinda pretentious (I don't know why haha). She knew already that I hate it when they kiss Clea on face so she did not kissed her just like those days we visit here. My boyfriend's little brother came running too and almost kissed Clea on cheeks but her mom stopped her. I don't know but I laughed when Clea cried when she was inside the room of my boyfriend's mom. Call me evil but I have my reasons which I am sure some of you here can relate. You know conflict with in-laws eh? Lol.
I told my partner to get Clea so we can practice here bottle-feeding using the new feeding bottles my grandma bought yesterday.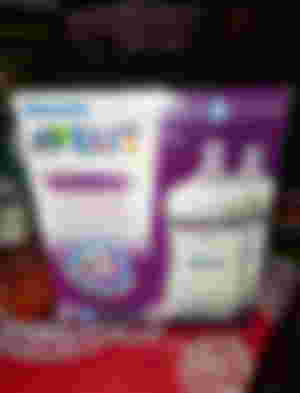 This is Philips Avent bottles. Though it's pricy, my grandma bought it for Clea that she even traveled to Ormoc (a city far quite far from our place) just to buy the bottles in Robinson's place. She went there at 10 in the morning and came home at 9 in the evening. I felt sorry for my grandma because her head aches when she came home. I appreciate her efforts towards Clea and I love her more for that. I know that someday, I will surely return the favor.
We tried giving Clea 60 ml of distilled water mixed with formula milk. We are happy that she latched on it unlike those previous bottles we bought. She also liked it because the shape of the bottle is breast-like and the nipple is soft. The flow of the milk is also right for her because she doesn't get choked. However, she can't latch continuously just like on my breast but at least she latched.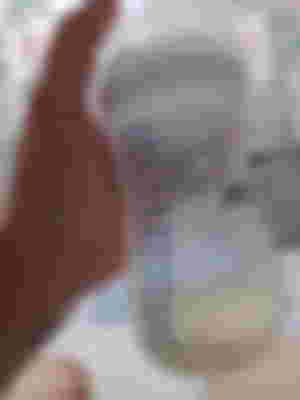 She did not finished everything tho but we are happy that the milk decreased it's volume. I just hope that she gets it this time with constant practice. But wait, this doesn't end with a happy ending. My partner's mom (who think she knows everything) intervene again saying that we should use hot water instead of the distilled. I just said that we don't use hot water at home and there's an instruction on her formula milk's packaging that if we will use hot water, we will let it cool before using so why should I use hot water for a 4-month old baby? Crazy! And not just that, even if I am still in my partner's room, she keeps on insisting with that hot water. I am now annoyed but I just forced myself not to go out and talk back to her. Oh God, please give me more patience.
There's more again. They questioned us why we bought philips avent bottles when we can use the ordinary ones and I was like wow! Why do they worry like we use their money? And why do they care if I spend all my money to my daughter? It's my daughter and I have the right to give her everything.
Why are they like that? Why do they kept on intervening with our decisions? Are all in-laws like that? Why are they so hard to deal with even if I tried so many times to be nice. Can't they just respect the way I take care of my daughter? I am the mom and I want all the best for my daughter as much as they do. Well, I should tell them I am sorry for they can't control me.
Sorry if I sound mean. I get crazy mad if someone tries to control me or to make me feel that I know nothing.
I hope you did not get the bad vibes here. Take care y'all!
---
Thank you fam for supporting me. I may not be able to respond immediately but I promise I'll make it up when I have the time. Thanks to my sponsors and to those people who upvote my posts. You guys are big help.
Shout out to @Eylz2021 , @JustMyRambles01 and @Amy05 for the sponsorship renewal. 😊 Thank you for supporting me still despite my limited time here. Love you all.
Ciao! ❤️