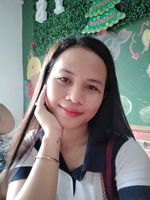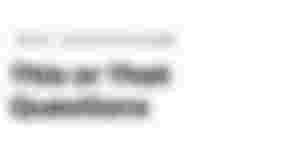 ---
Hello lovelies! Are you not yet familiar with what I wrote above? Well, that's a new challenge again and I'm up with it now. Honestly, I struggled 2 days from now what to write since my stomach was aching (glad it was gone today) and my mind is not in its right frame. Suddenly, I felt sad and sorry. There was someone in my mind I can't get rid of. He's that someone I did a big mistake and up until now, it haunts me every night knowing that he's a very good person I know but I still managed to hurt him. It was the same man I already wrote in one my articles. Here you can read if you have time, Am I a cheater? Again?
I still don't know how to free the guilt I'm feeling. I want to ask for forgiveness again, but can't. All I can do is to watch him online and let him pass in my timeline.
Oh G! I talked a lot again. Haha! So let's go back to the challenge. I was then challenged again by my dearest friend, @Zhyne06 to do this fun. You can read her article about it too! 😉 This challenge is the This and That challenge.
In this challenge, you will be given two choices to choose from. It's either you choose from things you both like or choose between things you don't like. This is fun! Let's do this!
Just click this to generate your questions. This and that questions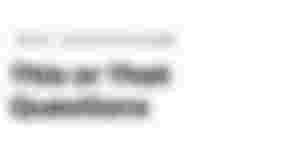 Oh my! God knows how much I love to be in these two places on earth. Mountains and beach are my safe havens! Hmm, this is hard for me but, okay. I will choose beach. Why? Because I easily get tired especially when hiking. Even it's just a short distance, I would literally grasp for our and lose my breath. Before when I was that healthy, my friends and I would always have a hike and to stay over the mountain over night. That's one of the most memorable moments in my life. It's an over night and I really haven't gotten any sleep because we just keep on talking until morning. 🤣
But now, since I can't hike, tho I can but it's too hassle for me so I'm staying at the beach for I am always telling my boyfriend to take me to the beach because I want to be refreshed in this oven-like world.
Is it watch or clock? Well whatever it is I would choose Digital. I found analog watch or clock so confusing. 🤣 Or am I just too dumb or lazy to learn it. All my watches are digital so it's easier to tell time because you can see immediately the time without counting. My grandma is always the one who buys that analog watches but then I sometimes wear those kinds as displays. Haha! I remember one time someone asked me what time is it but I don't know how to recognize time using analog watch so I looked for my cellphone to see what time is it. I was quite embarrassed since I was thinking maybe that person found it obvious that I can't tell time using a watch. Well idc anyway. She must buy her own so she can tell herself what time is it. 🤣
During what? Kidding aside! Sitting and standing for too long are both tiring but I think standing would be much more tiring so I choose sitting. I can be relaxed when sitting than standing.
Of course, family. Without my family I wouldn't be here writing this article and I would not meet my friends if not with my family. Family for me is everything for they are my life, my home. Friends may leave but family doesn't. ❤️
Hmm, I like Facebook more since I am on it most of the time. I have my Twitter account but I seldom visit Twitter nor post something on it. I feel like it's not for me.
I haven't tried viber so I would go with Whatsapp. Whatsapp is a messaging app just like messenger but you're using your number so that someone can contact you. I remember before when it was the very first months of lockdown, I was drawn to mobile dating apps. I was looking for a foreigner, a decent one who I can be friends with. Most of the sites are asking for whatsapp number but I don't know where to find that number. The foreigner from Morocco taught me to install Whatsapp and to use register my number there and send my number to him so we can talk thru whatsapp for they seldom use Facebook or Messenger. It's a nice app, you can send messages easily but has limited features than Messenger.
I don't want something hot especially now that the temperature is really hot even it's late at night. So I would choose ice. I want to feel the cool wind so I can sleep on time. I want every noon and afternoons to be cold. I don't know but everyday feels so hot.
In a hair category, I would choose straight. I have a curly hair before but it's so bad too look at. I'm not saying curly hair looks bad it's just mine that is so dry and dull. I'm like the Lion King when I will not tie my hair so I decided to get my hair rebonded to make it straight. There! I was happy with the result and now I'm loving to have straight hair.
Ice cream of course! I need it right now, like everyday. Frozen yogurt or yogurt itself is healthy and delicious but I found it so soury. Ice cream excites me most especially the new strawberry creme' variant of ice cream of Selecta. I want to try that.
Blue is my favorite color but when it comes to eyes, I would prefer green. I think blue eyes are common for I have seen many having that in movies or anywhere else.
One of my chat mates before in Whatsapp has green eyes. He is from Paris and his name is Dev. I was so attracted with his eyes especially when we video call. Oh heaven! I was always lost of words because I can't focus if he's staring. He's a good man too and offered a lot of things to me but then I refused because I don't want to abuse his kindness. His motivation towards me is already enough. Actually, I was planning to write about him too since he became a part of me.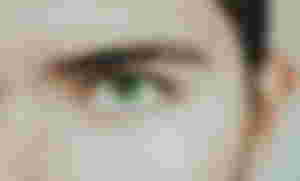 ---
That's it. This is my entry for this challenge. I hope you had fun reading this as much as I am. I am so sleepy as of this time while I am typing this so I'm so sorry for any typos. 🥲 Dearest friends, you can try this too! This can relax your mind as you are just saying things about you. Let's get to know each other more.
For this, I want to challenge my friends @zellypearl, @Princessbusayo, @tine07 , @OfficialGamboaLikeUs and @FarmGirl . Enjoy guys! Sorry for the tag. 😁
Thanks for reading! Let us talk and drop a comment. I would be glad to see you there. Same goes to my sponsors, a million thanks guys! Thanks for supporting me here. To my upvoters, you have the kindest of hearts. Thank you also to my new subcribers. Warm hug! 🤗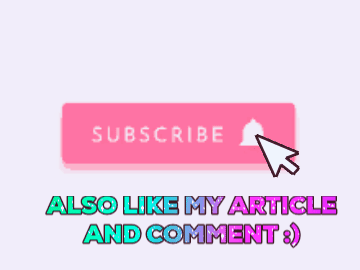 Ciao! ❤️