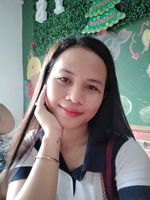 Being away from my grandma made me realize all the things she's been doing and sacrificing for us. Every day, she was the one who does the household chores, wash the dishes, do the laundry and prepare our meal three times a day. And when the night came, she prepares the things she needs for her barbecue business. I don't know how my grandma did all of that but I can say that she's truly a great grandma. Though she's not perfect and we argue most of the time, I will always choose to lose the battle than to lose her.
One thing that I appreciate the most in her is that how she deliciously made our meal everyday. I never knew that meal planning and preparing could be this hard. Of course, we wouldn't like it if our meal especially if the same viand keeps on appearing on the table everyday. It's not that we are being choosy but I think it's going into being one too lol. I admit, I was so choosy before when I was kid. I don't like to eat anything with vegetables for I prepare something with meat. I would cry whenever my grandma force me to eat vegetables and rice. She even gave me a reward and that is ice cream after I eat my rice with veggies.
Because my grandma made everything she can to let me love vegetables, vegetables became my favorite today.
Oh, before I forgot, my grandma was one of the best cooks in our place. Before when she was not yet on the farm, many would let her cook during fiestas and other celebrations. I can attest to that because she would always bring us whenever she was paid to cook.
She also prepared varied meals for us too. Like during breakfast, she will cook omelette, hotdogs and fried dried fish paired with fried rice. Isn't it a perfect breakfast? And during lunch time, she will cook our favorite Sinigang. For dinner, we will just have barbecues for she's selling barbecues every night.
I won't tell everything I mean all of the meals she prepared for us because it will take much of your time reading.
So yeah, going back to main talk, I am now having a dilemma of preparing meals everyday.
When I woke up, the first thing that comes to my mind is what will I prepare for breakfast? Instead of looking for my phone and stay with social media, I prefer to think about breakfast. Isn't this a sign of maturity? Say yes! I really find it hard to think of breakfast since we are too away from the market. We solely rely to what are the available goods in the nearby stores. Plus, I can't cook anything I want here because my boyfriend's mom and dad will sometimes suggest I shouldn't eat that and those and they don't want to let me cook as well.
As a result, I don't have all freedom to cook what I want unlike when I was at home. That's why sometimes I don't like to cook though cooking is one of my favorite things to do.
I don't have a choice since I need to follow them here so mostly, the breakfast I commonly prepare will be hotdogs, fried eggs, noodles then repeat.
During lunch, I will think again what to prepare. Since they don't want to let me cook, how can I have the food I like to eat? I don't like what they're used to do here which is resorting to buy cooked viands. But, I can't do anything again so I will just buy cooked viand too even if they don't taste good.
Lastly, during dinner, I will cook again what we had for breakfast.
Then the process repeats everyday.
I just realized that preparing meals everyday would be this hard.
Was it really hard or was it just difficult for me because I can't plan freely?
---
Thank you so much guys for reading! You've been so kind to me since day one.
Shout-out to @Jher0122 Thanks for the blessing! 🎉
Thank you so much again for your time! To my generous sponsors, upvoters and to those who comment, I am sending you my warmest gratitude! Let's talk and get to know each other well.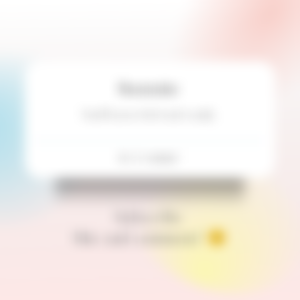 Lead image is from Unsplash.com
Ciao! ❤️